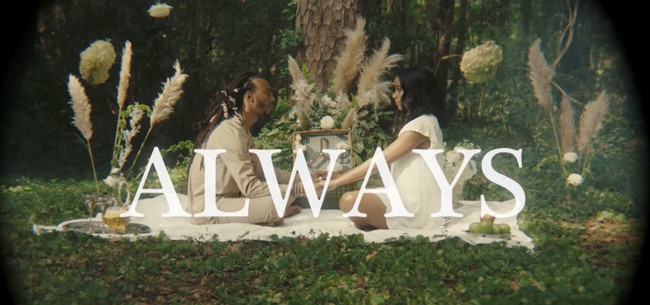 The video features Issa and Jacquees serenading co-stars Briana Grace and Deonna Jackson in their own way. Found on Issa's latest project Summers Fall, the track is available everywhere now.
Having been seen on tour with Jacquees, on BET's 106 & Park, in nationally-aired campaigns with Sprite and Adidas, and on MTV's True Life – ISSA is no stranger to the spotlight. He has worked with multi-platinum GRAMMY award-winning producers such as OG Parker, Swizz Beatz, Zaytoven, Bangladesh, among others. With new music on the horizon in 2021, the Atlanta-native is poised to join the diverse class of new wave MCs this year. Issa is primed to introduce his brand of Hip Hop to the masses.
Take a look at the new visual below.
The ever-evolving art form of Hip Hop has never been more diverse than where we find it in today's musical landscape. From auto-tuned trappers to storytelling lyricists, from turn up to conscious, the culture is widely represented. ISSA, Atlanta native, is primed to join the diverse class of new wave MCs, and introduce you to his brand of Hip Hop. ISSA was introduced to music at an early age by his stepfather, an aspiring rapper from the Bronx, NY. At just nine years old, ISSA would follow his dad's path and begin honing his rap skills with impromptu living room concerts, performing songs that his dad had penned. As he matured, ISSA began cultivating his own sound and writing his own rhymes, with artists like DMX, Lil Wayne, Jay-Z and Bob Marley serving as his inspiration.
Throughout his career, ISSA has released 6 mixtapes and 3 complication mixtapes. Since then, ISSA has released multiple singles, a joint album with Jacquees and Birdman called "Lost At Sea 2". In late 2019 Issa received a lot of praise for Co-writing 2 popular singles, "Fact Or Fiction" and "Good Loving," and was featured on "Come Get It" from the "King Of RnB" Album, which debuted on the Billboard 200 Chart.ISSA have worked with Multi-Platinum Grammy Producers such as OG Parker, Swizz Beats, Zaytoven, Bangladesh, Troy Taylor, SK, Cassius Jay, Yun Lan, Malik Yusef (Kanye West writer), and more.