Sydney four-piece Erthlings, known for their crisp, clean, and hypnotically cool pop sound, today return with their latest single, "Irrational."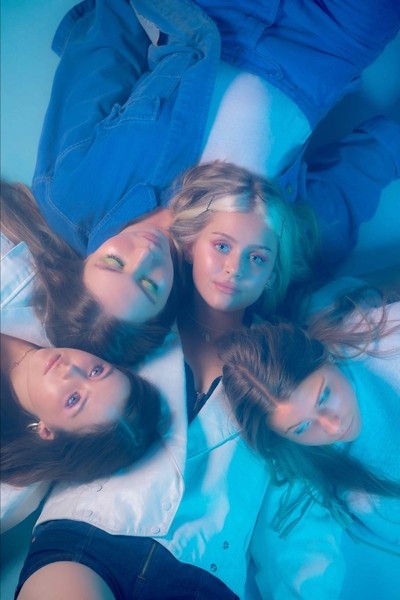 Channeling the cinematic, reverbed-out romanticism of Beach House or Hatchie, Erthlings tread the line between ethereal shoegaze, shimmering dream pop, and contemporary alt-pop with lead singer Issy Lowe's pensive vocals floating through a sea of textural guitars.
Erthlings met at just 8 years old, first started making music together when they were 12, and at 16 signed to Future Classic (Flume, G Flip, Flight Facilities). Their 2019 debut EP, Indigo – including standout singles "Bridges," "Cuts & Bruises," and "Returning" – garnered international attention from Billboard, the New York Times, Refinery29, Nylon, BBC6, KCRW, triple j, among others, and landed them on stage supporting Clairo, Amy Shark, Wafia, G Flip, and more.
Now all 18 years old, the four young women have never been more in sync, even while they share "Irrational" on the heels of graduating from high school during a global pandemic. Of the track, the band share that: 'releasing 'Irrational' is a bright spot in a cursed year"