In a time of mental health crises and uncertainty, the need for openness and honest dialogue is needed now more than ever. Well, Remayn, a rising singer-songwriter based in Eastbourne, is setting out to show us how with his latest single 'Coffee & Prozac.' Having been in the game for four years now, Remayn is no stranger to having his heart on his sleeve, as his debut EP '21276' was praised as 'brutally honest' and 'unapologetically macabre.' Remayn's ability to weave a rich musical tapestry out of melancholy themes inaugurates the up and coming musician as an important musician this year. This artistry is not going unnoticed, as Remayn has earned BBC airplay with his latest single 'Golden Hour' and his most recent album 'Pressure' earning him 'Top Album of the Year' in Divide and Conquer Music. With his latest single 'Coffee & Prozac' and an upcoming EP some time soon, Remayn is further proving just why he's a hot one to watch in the indie-folk scene.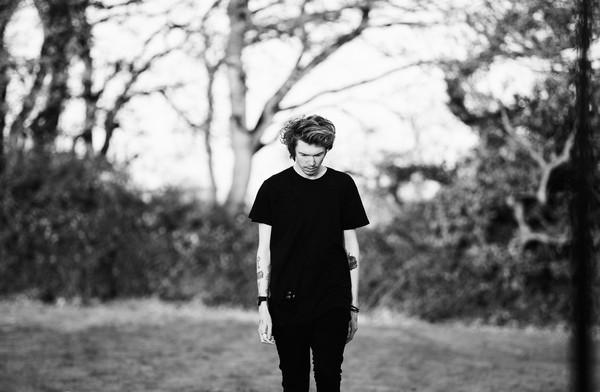 Songwhip: https://songwhip.com/remayn/coffee-and-prozac
'Coffee & Prozac' is a refreshingly real, relevant and relatable lament on the reality of living with difficult mental health. Remayn carefully curates a catchy song with immensely important themes. With a stripped-back soundscape of acoustic guitars and moments of raw percussion, 'Coffee & Prozac' is a surprisingly optimistic song, with a closing cadence of hope and assurance that one day your mind might just having nothing to "complain about". Remayn utilises his versatile vocal range throughout the track, as the intimate nature of the song is perfectly reflected in flexible falsetto Remayn has to offer. 'Coffee & Prozac' is a track for those moments where life just gets a bit too real, where you just need someone to understand — well, let Remayn serenade you into a sense of safety and solidarity. Whist the recent lockdown has made even the best of us re-evaluate whatever the heck we're doing, Remayn has utilised this uncertainty for a moment of introspection, accumulating in an anthem for those lost souls in search of some understanding.