Sisters and best friends Mary-Keaton (16) and Stella (14) Render, an emerging pop-country duo from Arkansas suitably named Render Sisters, are set to release their harmonious second single "Count On Me Count On You" on Friday, September 18. The new song celebrates their special bond of sisterhood, and the connection they have with each other.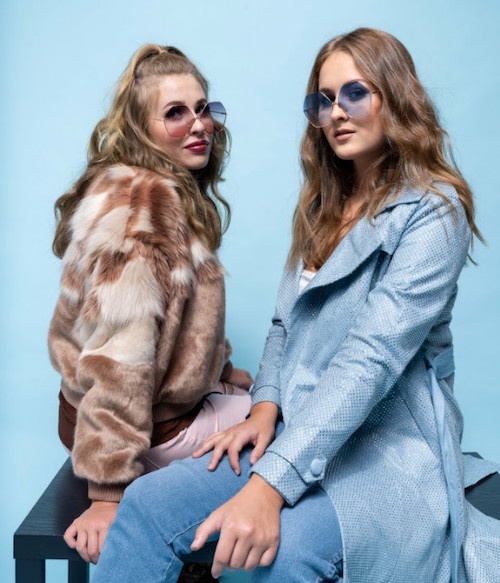 "This song is very special to us since it reflects on our relationship as sisters and the friendship we share with each other," said Mary-Keaton. Stella agreed, saying "not only is this the first song we wrote together, it was the easiest song we have ever written because it is about our bond as sisters."
– https://www.arkansasonline.com/news/2020/sep/17/render-sisters-balancing-school-family-and-music/
Today, the Arkansas Democrat Gazette exclusively premiered a first listen of the new tune as part of their recent interview [click to listen/view] with features reporter Sean Clancy. Plus, the song's video will exclusively premiere on The Heartland Network's 'Country Music Today' show beginning on Wednesday, September 23 at 2pm ET/PT, along with their official YouTube channel. The video was shot on-location at their family's row crop farm just outside of Pine Bluff, Arkansas.