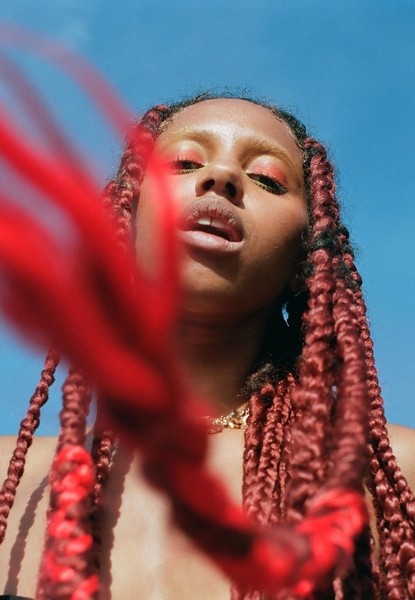 West London's George Riley follows up her sensational 2019 single "Herstory" – which garnered airplay from Jamz Supernova, Huw Stevens and Moses Boyd – with the brand new track "Move". There's also an accompanying video, directed by Amy DMB.
Produced with regular collaborator Oliver Palfreyman, "Move" sees Riley take on the fallout, revolution and discourse around Black Lives Matter and has seen, as she notes, "white people wake up to racial inequality in real time."
On "Move", George Riley showcases not just a stunning voice both breathy and soaring but a searing lyrical perspective which centres her Black and Jewish heritage, her political motivation and promotion of Black liberation while looking white people directly and asking for more than platitudes when it comes to allyship.