"John Lennon's urgent call for peace in 'Give Peace a Chance' is more important today than ever, and our call for peace with this cover is the perfect message to follow up our previous album. We released a dark concept album with a bleak message and felt it was important to follow that up with something positive. The visuals in the video are as important as the lyrics in a way. We live in a visual world today and this video needed to get out the message of HOPE. Having a young girl be the focus of the video was our way of getting that across. Seeing only positive acts when she puts on Lennon's famous glasses was the perfect visual metaphor. Lennon's message is transmitted not only through his lyrics but also through the perspective created by his unique lenses" says the band.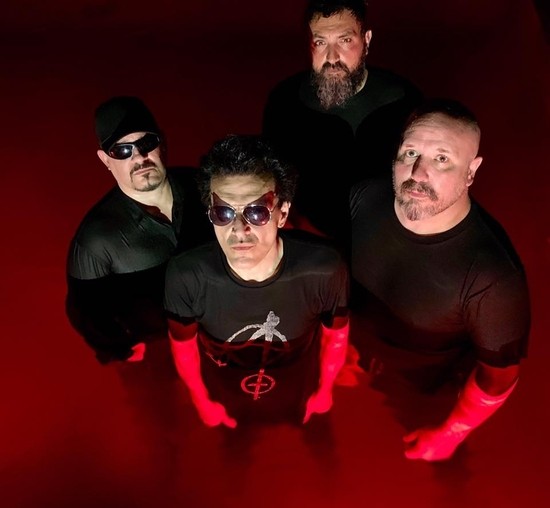 "Give Peace A Chance" was recently featured on Brave Words here!
Chicago based Aftermath, fronted by Kyriakos "Charlie" Tsiolis, formed in October 1985 when Charlie and his schoolmate Steve Sacco (Guitar) got together. This early incarnation with Adam (Bass) and Ray Schmidt (Drums) released their first demo in 1986 featuring 'Sentenced to Death', 'Revenge', 'Shotgun' and 'The Aftermath'.
In 1987, they unleashed their second demo entitled 'Killing the Future' featuring the tracks 'When Will You Die', 'Going No Place', 'Chaos', 'Meltdown' and 'War for Freedom'. The band pursued a mind-blowing speed and technical brand of thrash that soon set them apart from the pack and in the process made them a pioneering crossover thrash band.