A person's home life and childhood surroundings are influential in the development of one's identity. Kamilah Shani owes it all to her mom. The woman who allowed and prompted Shani to color on the walls to express herself was as much of a creative as she was. The Jersey rapper might be soft-spoken in person, but she doesn't hesitate to keep it real when there's a mic in her hand. She thrives on self-expression and uses her pen as her weapon against all obstacles in life.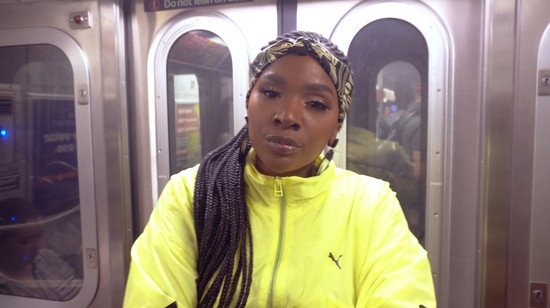 Through numerous ebbs and flows, Shani always dictated each crest. She has traveled nationally to pursue her music and has worked with other rappers like Saigon and Ali Vegas while being featured on mixtapes with DJ Envy, DJ Enuff, and Big Dawg Pittbull. Not to mention, in 2017, Shani established her own record label, Royal House. The label's name is a tribute to her grandmother's house, where she created music; Shani wants to encourage people to know their worth and expect nothing short of royal treatment without fear of judgment.
In a world where everyone is chasing clout through superficial schemes, it's hard to weed out who is legitimate and who isn't. Luckily, Shani has a general rubric on finding the real ones in her music video, "Certified." She takes to the most cutthroat city, New York, to get her point across. She might be flexing on everyone in the subway, but her words are as blatant as her neon puma attire. The blue verification check means nothing if you aren't true to your words; Shani doesn't have time to deal with fake people.
Winning is great, but winning with a team is even greater. Many are quick to turn on their friends to succeed, but Shani makes sure to only surround herself by a trusted few. Your fanbase means nothing if your personality doesn't hold true; royalty must respect royalty, and if Shani can see through your thin veil, then it's all or nothing to "protect the queen and her enterprise."