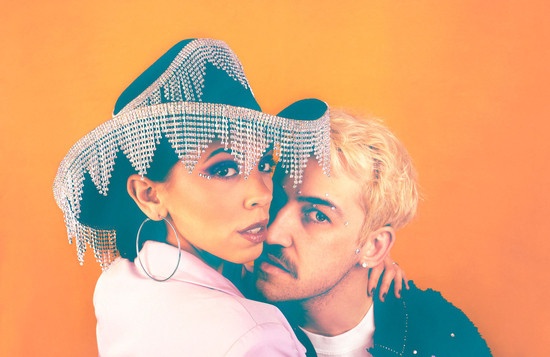 "Devotion" feels like a classic 90s R&B/Pop track with a modern twist. It's a love song that speaks to our personal love and also to that feeling of infatuation, that punch in the chest when you fall in love at first sight.
DSP – https://backl.ink/142438512
Inspiration came from the song "No One's Gonna Love You" by The S.O.S. Band. We started out with a groovy bass line and drew the feel-good vibe from that. Then, we brought the skeleton of the track to Montreal producer Lucas Liberatore, giving him carte blanche over it.
The name Flara K is an homage to travel and literature. Flara is derived from St. Florian's Gate in Krakow where we got engaged while adventuring through Poland in 2014. K pays respect to our favorite authors and stories, Franz Kafka (several of the main characters in his novels are referred to simply as K.) and to Kurt Vonnegut.