New York City is the place to go to make your dreams come true, but if not careful, it can also be the place where they go to expire. Sean Joseph is the epitome of an up-and-coming rapper, focusing on "All the vibes and my story too." He's also Haitian, and puts that heritage proudly on display. He has firsthand seen the life of a starving artist in his household- both his mom and dad were struggling with their acting and music careers. But the rapper's dynamic energy is enough to achieve both his and his parent's dreams and more.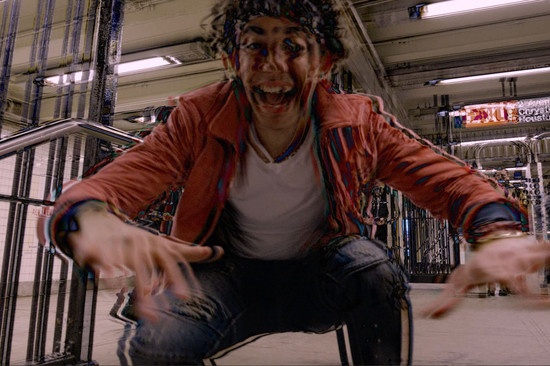 But Joseph also lived in Mississippi and throughout the south for six years during and after college, adding a touch of southern soul to his big city energy. His diligence as a business major and various side hustles helped him build the financial foundation and confidence to establish his trajectory. He takes after his notable influences like Jay-Z for his business intellect and Drake for his versatility. Joseph's feature on A$AP Ferg's VMA Dorito's commercial is just one small line on his already impressive musical resume.
Many (hopefully) already know the difference between "dad" and "daddy," but how does "zaddy" differentiate from the two? Thankfully Sean Joseph breaks it down in his music video for " Whole Zaddy." Essentially, "zaddy" encompasses the hyper-sexualization of "daddy," but instead, the man has more swag, allure, and fashion sense. On a scale of 1 to 11 – Hun, boo, 3, 4, fine, six, sexy, 8, 9, man dime, whole zaddy – "Whole Zaddy" is at the top, the highest compliment a man could receive. Joseph approaches a bored and seemingly hard to impress a girl at the bar to win his "zaddy" card from her; after a little bit of sweet-talking, she gives in. His crew impresses the rest of the girls with some breakdancing only to be outperformed by an elder who's more flexible than anyone there. The pseudo cheerleaders are quick to hold up signs to rate each guy, but of course, Joseph ranks #1.
After a long night of swooning girls at the club, he develops a fan base that can't seem to let him go. Joseph tries to escape them by running through the glowing streets of Manhattan, but the groupies are never to far behind. By the way the girls move and guys act, "Whole Zaddy" redefined everyone's initial thought of any type of father figure.