Arizona alternative rock powerhouse Jane N The Jungle is back once again with another hit. Lead singer Jordan White and her bandmates, Brian Dellis and Bryan Dague, fuse 90s alternative and modern rock. Their trademark sound can be recognized by their bodacious guitar riffs and vocals haunted by fervent passion. Their spirited recordings are brought to life by their ferocious live sets and unique fashion aesthetics.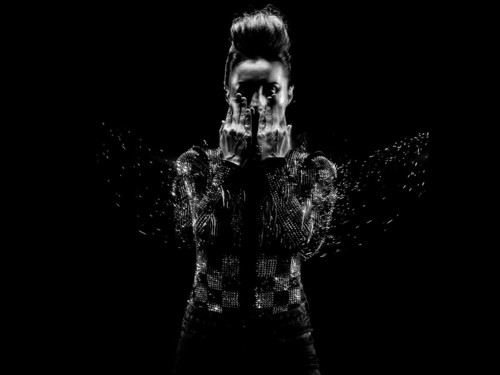 Not only have they been recognized on a local level through their community – they've performed on 3 TV, AZTV 7, and Fox 100, and their music has been lauded by Phoenix New Times and AZ Central – they have also been recognized nationally as well through a sponsorship deal with Ford and coverage on Buzz Music. Two songs of theirs, "Smoke & Dust" and "Open Road Blues," were featured in Honda prime time commercials. Jane N' The Jungle continue to thrive with future shows coming up throughout Arizona and Las Vegas. "Beach On Fire", the latest single, comes off their first full-length record, Concrete Jungle (September 2019). Multiple tracks from the record have been spun on over 200 radio stations throughout the US, Canada, and Europe and they've achieved over a million plays on Spotify – for Jane N The Jungle, the ride is only beginning.
When a seemingly perfect relationship comes to an end, it feels as if the blissful bubble you were living in bursts and brings pain to your paradise. "Beach on Fire" represents a place of serenity and peace that is flipped upside-down. The band sits alone, yearning for something long gone while downing a bottle of Jack. As the sun sets, the golden hour shines on the melancholy drawn on White's face. She drags her acoustic guitar into the saltwater, even slamming it at one point, showcasing her frustration. As emptiness fills her mind and heart, the world around her is caught ablaze due to the turmoil with a past lover.