Na tę noc czekałaś cały rok szkolny. Teraz nadszedł czas, aby przebrać się i przetańczyć całą noc z przyjaciółmi. Elementy idealnej nocy imprezowej obejmują wiele rzeczy: ludzi, makijaż, włosy, lokalizację i, oczywiście, sukienkę. Jeśli marzysz o idealnej sukience na studniówkę, koniecznie trzymaj zasad, znając wszystkie najnowsze trendy na suknie wieczorowe w 2019 roku. Poniżej zebraliśmy wszystkie najnowsze style na sezon 2019. Oferujemy również wskazówki, jak znaleźć najlepszą kombinację dla swojej figury i odcienia skóry oraz różnych fryzur, które idealnie uzupełniają sylwetkę. Chcesz znaleźć tę idealne sukienki koktajlowe? Koniecznie sprawdź nasze propozycje.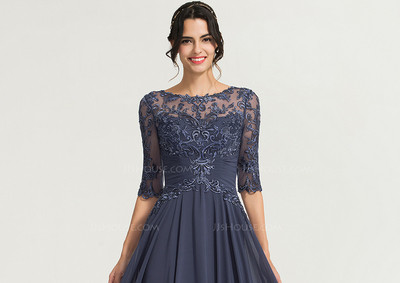 Najpopularniejsze sukienki imprezowe
Posiadanie idealnej sukienki na imprezę jest niezbędne. Od bufiastych rękawów i jasnych kolorów lat 80. po blichtr i blask dzisiejszych trendów w strojach wieczorowych zmieniają się z roku na rok. Oto najlepsze trendy w strojach balowych na rok 2019:
Suknie balowe wróciły, jeśli kiedykolwiek naprawdę odeszły. Suknie balowe zapewniają klasyczny krój i rozkloszowany wygląd, który pasuje do każdego typu ciała. Co jest tak wspaniałego w tej sukience w tym stylu, że można ją znaleźć w każdym kolorze i strukturze? Ciężko powiedzieć. W tym roku widzimy wiele czerwonych, granatowych, brokatowych i kwiatowych faktur na tych sukienkach. Ponadto niektórzy projektanci nadrobili zaległości do 2019 r. I uwzględniają kieszenie w tych sukniach. Będziesz wyglądać świetnie i będziesz w stanie trzymać telefon przy sobie, aby aparat był zawsze pod ręką
Brokatowe suknie. Brokat jest tutaj w pełnej mocy na imprezy 2019. Przyciągniesz wszystkie oczy w brokatowej sukni! Brokatowa tkanina jest popularna w 2019 roku i pojawia się na wszystkich stylach sukienek imprezowych. Obejmuje kroje w stylu syreny, suknie rozkloszowane i wiele innych. Przebij się na imprezie i stwórz znakomity wygląd dzięki brokatowej sukience. To, co naprawdę kochamy, to metaliczny brokat w odcieniach srebra i złota. Te sukienki na pewno wyróżniają się z tłumu.
Dwuczęściowe sukienki. Od kilku lat jest to trend i nadal obowiązuje w 2019 r. Dwuczęściowe sukienki na imprezy mają przycięty top lub są bez ramiączek. W połączeniu z długą, zwiewną spódnicą idealnie się prezentują. Uwielbiamy je, ponieważ są dostępne w różnych stylach, od spódnic w suknie balowe po body-con. Dwuczęściowe kreacje są na czasie, a jednocześnie nadają się do ponownego wykorzystania po imprezie. Dwuczęściowe sukienki są dostępne w wielu wzorach i stylach, w tym pełne szyfonowe lub tiulowe spódnice, kwiatowe wzory, rozcięcia na udach i wiele innych.
Wysoki i niski stan. Suknie z wysokim i niskim poziomem były dość popularne kilka lat temu, ale nowy akcent w tym klasycznym wyglądzie pojawił się na sezon balowy 2019. Wysokie i niskie stany wyglądają tak, jak sugeruje ich nazwa – krótszy dół z przodu, który wypełnia się z tyłu. Ten wygląd jest jednocześnie oficjalny i swobodny – i możesz w znakomity saposób pochwalić się nogami. W 2019 roku te sukienki mają nowy zwrot z asymetrycznym wyglądem z boku. Asymetryczne podejście jest bardzo przyciągające wzrok i efektowne. Jesteśmy absolutnie zadowoleni z nowego spojrzenia na wysoki-niski look!
Oszałamiające cekiny. Błyszczą tak samo, jeśli nie bardziej, niż blask jaki zaprezentujesz samą sobą. Widzimy cekiny w wielu kreacjach – w tym krótkie sukienki typu bodycon i długie sukienki maxi. Jednym z nowych trendów jest cekinowy wygląd ombré – który gorąco polecamy aby sprawdzić. Tak czy inaczej, cekiny są olśniewające i zabawne. Występują w wielu opcjach kolorystycznych i stylowych, więc nic nie stoi na przeszkodzie, żeby spróbować!