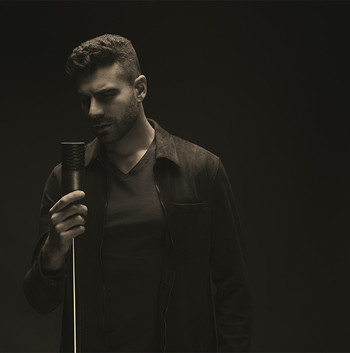 Based between Los Angeles and Toronto, Canadian multi-instrumentalist, singer and producer Mark Pelli has shared latest single "You Changed Me" on 13th July. Co-founder for the critically acclaimed Canadian reggae-pop-fusion group MAGIC!, Pelli wrote the earworm vocal hook for their hit single "Rude" which achieved #1 status on US Billboard charts for 6 consecutive weeks and also hit #1 in many other countries around the world, gaining the band and Pelli himself a Juno Award for Breakthrough Group of The Year. Mark Pelli has also performed with legendary songwriter Stevie Wonder in the south of France at a coliseum while on tour with fellow soul artist and vocalist Justin Nozuka.
As well as being a prolific and experienced songwriter, Mark Pelli is also notable producer and engineer, and has produced records and tracks for many top artists including Usher, J Cole, Chris Brown, Shakira, Anthony Hamilton, Trey Songz, Sabrina Claudio, JoJo, Marsha Ambrosius, Jennifer Lopez, Classified, the legendary Diane Warren and many, many more. These credits include co-writing the 2012 hit single "Don't Judge Me" by Chris Brown, co-writing "Inner Ninja" with Canadian hip-hop artist Classified ft. David Myles in 2013 and co-producing American rapper J Cole's first album single "Kevin's Heart" on his 2018 LP, "KOD".
Born into a musical family in Toronto, picking up a piano at just age six, Pelli takes inspiration by nostalgic motown and soul artists Sam Cooke and Smokey Robinson, to more modernized contemporary RnB or pop artist Leon Bridges – Pelli's wonderfully unique sound could be more comparable to singer-songwriters such as John Mayer and Ben Howard.