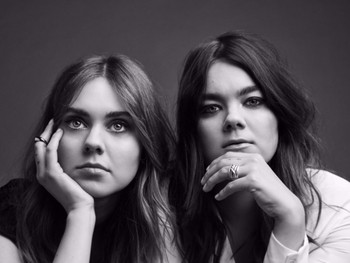 First Aid Kit Says: "You are the Problem Here" is a song that was written out of pure frustration and anger. We, as women, felt really sick of being afraid all the time. We wanted to ask the perpetrators of rape crimes why they commit such horrendous acts. Instead of putting the blame and shame on the victim, we wanted to put it back where it belongs. The song has been gaining more and more attention since its original release last year, especially with the #MeToo movement growing. It's sad that it's so relevant, but we're glad to be talking about these issues and taking sexual assault seriously. We all need to keep the conversation going.
Playing "You are the Problem Here" live this past year has been a very powerful experience. We wanted to capture that live energy in a new recording.
We are donating all the proceeds from the song to Women for Women International. We think they're doing such important and great work and want to support them in the fight towards making this world a better place for women. This is our little contribution.
DOWN WITH THE PATRIARCHY!
xx K & J