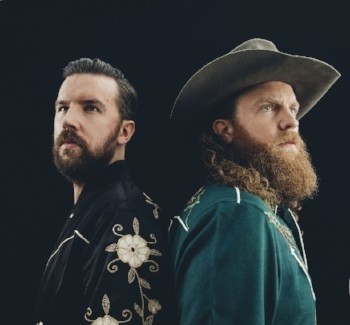 Brothers Osborne have announced the details of their second studio album, the follow-up to their Pawn Shop debut, now certified gold in the US.
Titled Port Saint Joe and featuring 10 new tracks including lead single 'Shoot Me Straight', this release from the Nashville-based duo was recorded away from the sometimes sterile environs of the studio, in a Florida beach house in the town of Port Saint Joe – a beach house stacked with cool equipment and the desire to craft music built on energy and vibe.
With producer Jay Joyce (Eric Church, Little Big Town) once again at the helm, the result is a record top to tail with solid grooves, spontaneous feel and stellar musicianship, qualities amply portrayed on the six minute plus single 'Shoot Me Straight', previewed live when TJ & John Osborne joined Nashville neighbours The Cadillac Three on a run of UK shows late last year. The track is currently number 1 most added at US Country Radio, and is A-listed at Planet Rock radio in the UK.