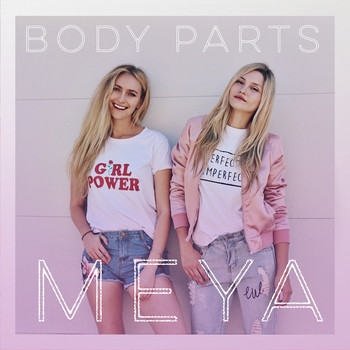 MeYA is an electric-pop girl duo comprising of Mena Lovin and Yasmine Staub. The two international models and singer/song-writers met on a film set in L.A.
Originally from Melbourne and Perth Australia (respectively), Mena and Yasmine came together in the summer of 2015 for their mutual love of eclectic, colorful pop.
BODY PARTS is the name of their first EP and is an autobiographical account of their experiences in the entertainment industry. With influences like Charli XCX, Gwen Stefani and BloodPop, Mena and Yasmine have opened up their journals which explores the fast paced world of rejection, fear, power and glory.
With punchy lyrics and eclectic pop driven sounds filled with both emotional highs and lows Body Parts is a girly power-pop anthematic body of music that makes you want to get up and shake the world!