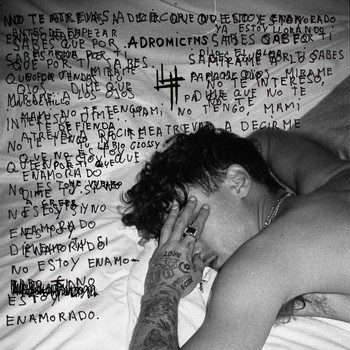 Everyone expects something of Yung Beef. Something intense and pure, that stirs our grit and connects with our deepest self. The Spanish scene needed him to make money, but his fans been needing him, always, for a higher cause.
Yung Beef set the foundation for a new urban scene in Spain with his band Kefta Boyz, he connected with the royalty of US trap through PXXR GVNG and Los Santos,. All this while maintaining a career under his own name that made of him an icon well beyond the music scene around him, featuring in fashion campaigns for Calvin Klein or Nike, and fashion strips all over Europe. He's worked with hip hop's biggest players too, the likes of Metro Boomin, Southside or 6ix9ine.
"A.D.R.O.M.I.C.F.M.S. 4" is not another mixtape. It comes after the longest silence since Yung Beef started conceiving music. During these silent months, he's been hinting some of the mixtape's best beats, in advance preparing us for the deepest part of his pit. "I'm crying before even starting", he sings on the first bar of the mixtape as he unfolds his most overwhelming and polished work. Between statements of economic and artistic independence, he pays homages to some of his contemporaries; Rosalía -the queen of Spanish new flamenco- heart broken anthems like "Brazy" or "Solté tu mano" -produced by Brodinski-, and emotional and harsh trap ear-candy produced by people like DP Beats, 808 Mafia or Steve Lean, who signs some of his best beats so far, under quotes of Lana Del Rey, Bones, Sex Pistols, Rosa Pistola -the best reggaetón DJ out there-, Had Bhabie, G Kalle, or the TV show "Skins".