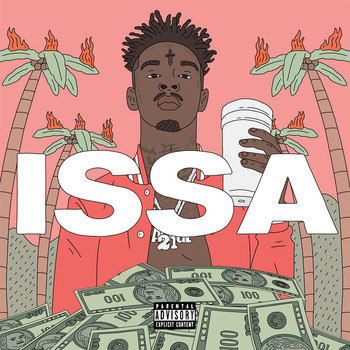 After months of overwhelming fan anticipation, 21 Savage uncovers the cinematic music video for his chart-dominating RIAA platinum-certified smash "Bank Account" today.
The clip makes the wait completely worthwhile! Starring comedy legend Mike Epps [The Hangover, Next Friday], the visual brings "Bank Account" to life with big screen-ready action and humor in every frame. Channeling Die Hard with a Savage twist, it begins with Epps strolling up to an office building carrying an oversized teddy bear. Soon, he notices that all is not as it seems, and the rapper's gun-toting henchmen have taken hostages. He springs to the rescue only to be surprised once again…You'll have to watch it to find out more.
The video's premiere rounds out a fall victory lap for 21 Savage. Last week, he unloaded Without Warning [Slaughter Gang/Epic Records], and it bowed at #4 on the Billboard Top 200 with just three days of sales/consumption counting toward the chart. Following the runaway success of his debut Issa Album, it marks his second Top 5 debut in one year. Moreover, it received a staggering 8.0-rating from Pitchfork in addition to universal acclaim courtesy of Consequence of Sound, XXL, HotNewHipHop, and many others.