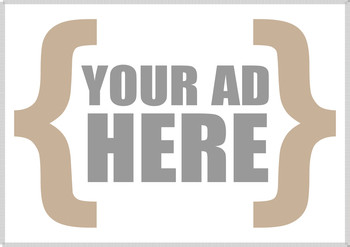 Wolf Alice release new track "Heavenward"
Today, London-based rock band Wolf Alice release new track "Heavenward", which was featured as a Zane Lowe World Record on his Beats 1 show. The track will be included on the band's upcoming sophomore album entitled Visions Of A Life, which is set for release September 29th, 2017 via Dirty Hit/RCA Records and is available for pre-order now.
Katie Costello releases video for "Hearts on Fire"
Brooklyn pop artist Katie Costello has just released her video for the song "Hearts on Fire." Katie will be releasing her new album 'Twice the Love' on October 6th.
Tunnelvisions announce debut album 'Midnight Voyage'
Tunnelvisions (Raynor de Groot and Emiel van den Dungen) originated from a shared vision of contemporary club music. They believe that the club scene that is often focusing on a colder, abstract high-tempo sound needs to go back to a more organic approach. It's one of the goals of their newly created Tunnelvisions project: "We aim to bring back the fun to the dance floor again".
Collapsing Scenery + Ninjaman Share "Money"
Ninjaman explains of the collaboration: "This song "From Dreams to Riches" aka "MONEY" is a song based mostly on Ninjaman's life, lifestyle, Ninjaman's life story, cuh we come from far, we a come from the place people would call the ghetto or the garrison and we rise to stardom, we rise to fame and fortune and we look at all the things dem that can happen to you in life and we put it all together.
Avicii Releases Video for "Lonely Together" Feat. Rita Ora
Avicii has shared the official video for his new single 'Lonely Together'. Taken from his current EP 'AVICI', the track features British pop singer Rita Ora, who performed the song live on the first episode of the 2017 series of BBC's Strictly Come Dancing on the 9th of September.
The video was directed by Levan Tsikurishvili, and co-directed by Phillip R. Lopez. Of the video, Tsikurishvili says: "It was such a big honour to create this beautiful piece for Avicii and Rita Ora. It has been an amazing fun process in many ways – I loved the idea of playing around with the 'frozen' world. What I would do if I could freeze the world – imagine one day if you really could do that, what would you do?"
New video: The Pale White – 'Downer'
The emerging Newcastle trio are the lads to propel rock music back to the summit. When they adopted the name The Pale White last year – which "alludes to the bright light people claim to see before they die" – everything fell into place. A string of demos in the shape of 'Let You Down' and 'Second Place' followed and support slots with bands like Band of Skulls, Maximo Park and more became a formality, in addition to a string of their own sold-out shows in the city.
Daniel Ellsworth & the Great Lakes share video for "80s stadium anthem" "Paralyzed"
Nashville synth pop band Daniel Ellsworth and the Great Lakes are back with their first new music since 2014. Today, Paste premiered the video for catchy, epic, "80s stadium anthem" "Paralyzed", featuring shots of last month's eclipse among an apocalyptic storyline and kaleidoscopic band shots. The band will release a new EP, Chapter One in winter 2018; for now, "Paralyzed" is available via Spotify & Apple Music.
LEDISI RELEASES NEW SINGLE "US4EVER" FT. B.J. THE CHICAGO KID
In addition, Ledisi is excited about the upcoming "The Rebel, The Soul & The Saint Tour," where she will be co-headlining with Kirk Franklin. The tour kicks off on October 25 in Oakland, CA and culminates on December 2 in Richmond, VA as well as will be hitting cities all over the country including Los Angeles, New York, Nashville, Atlanta, Chicago, Detroit and more.
Superet Releases Music Video for New Single "Receiver"
The track is currently featured on Apple Music's Best of the Week, Breaking Indie, Breaking Alternative, Beats of The Week, and Today's Indie Rock playlists.
Superet today also also announced a Los Angeles residency that will bring them to The Echo and Echoplex for four free headline shows this November.
Daniella Mason Premieres the Perfect End to Your "Cruel Summer" on PopCrush
Has your summer been a bummer? We feel you. But don't sweat it! The end of summer is here, and Daniella Mason wants you to close the season out in style. With the help of an entirely female cast and crew (right down to the color technician), the Nashville pop powerhouse is throwing the #girlpower pool party of your dreams, and you're invited! Let's rage.
FOOL HEAVY Debut Full-Length 'Gusto'
The '90s are back in a big way- just ask Long Island, NY's garage rock duo, Fool Heavy. Seamlessly melding elements of the era's grunge and alternative wave they've forged a sound that's somehow both nostalgic- in its carefree self-deprecation and Cobain-esque guitars – and modern, with a steadfast aggression akin to todays apathetic millennia. Fool Heavy's got the guts, the glory, and just the right amount of angst to bring forth the best parts of the musical culture that defined a generation. Generation X, that is.
LITTLE MIX & CNCO PREMIERE MUSIC VIDEO FOR "REGGAETÓN LENTO (REMIX)"
Global girl group Little Mix and Latino pop sensation CNCO have released the official music video for their hit "Reggaetón Lento (Remix)" today. The sultry video was directed by Marc Klasfeld (DNCE, Tiesto) – watch the video here @skopemag. The Spanglish dance remix has accumulated 30 million streams worldwide, hit #1 on the UK's Shazam chart this week and is Top 5 on the UK Airplay Chart. The original version of the track has been streamed 472 million times, has one billion video views, and reached #1 on the Billboard Latin Pop Songs Chart.
DEADSMOKE stream new album "Mountain Legacy" in full
Italian metallers DEADSMOKE team up with The Sludgelord to debut their lower-than-low, doomier-than-doom second album "Mountain Legacy", to be unleashed September 29th on Heavy Psych Sounds.
Singer/Songwriter Nick Hissom Lyric Video "He Ain't Better"
Speaking on the release of the single Nick states, "I wrote 'He Ain't Better' from a genuine perspective: if I can't be a better copy than any original, I have to be the best at being myself. If you can be confident, but humble, that's what's truly hot. I love that people are genuinely connecting with the song, and through it, to me too."
SCHALA returns to Enprog with 'Macrosom'
One of Enhanced Progressive's US-based contingent returns to the label with an exceptional, euphoria-heavy new production showcasing this young talent's steady ascension – SCHALA is back with the latest anthem to add to his Enhanced discography with 'Macrosom'.
With a now comprehensive series of releases behind him, SCHALA's trademark melodic touch makes a welcome return in 'Macrosom' whilst introducing flared touches & FX in a sign of his maturing sound. Chock full of emotive atmospherics, immensely tight pads & chords and a brilliantly imaginative, perfectly executed break mid-section, SCHALA brings one of the label's biggest productions of 2017 to the table.
New Track for Skope Magazine, from Evening Glow 'Love Tonight'
"We felt we definitely re-did our image as Evening Glow for this EP, shifting toward lo-fi indie-dance rock, dream-pop music," member Aaron Cada explains. "We realized the most fun we have listening to music in the Chicago scene is when we can dance/move around to it as watered down as that sounds. Not moshing or headbanging, just moving and riding the wave of music that you're enjoying in that moment. We're huge fans of that late '70s/early '80s new wave of dance music, where people would enjoy music in a that fashion."
"The Gate" is essentially a love song, but I say 'love' in a more transcendent way," Björk says of the song. "Vulnicura was about a very personal loss, and I think this new album is about a love that's even greater. It's about rediscovering love­—but in a spiritual way, for lack of a better word."
KYLYPSO offer a climactic electronic freefall in their rainy summer anthem 'Skies Are'
'Skies Are' sees Kylypso hitting the heady heights of summer dance pop perfection. Opening with the kind of interesting beat and zen-like synth lines that wouldn't be out of place on a Caribou record, the song gradually morphs into a psych-tinged indie dance number loaded with funkadelic bass riffs and giant hooks. Veering effortlessly from sonic minimalism to vibrant technicolour patchworks of layered sound, at its heart is a tune so infectious it feels like Kevin Parker could have been knocking heads with Max Martin in the writers' room somewhere. Altogether it's a strong indicator that their forthcoming EP [title and date] will be an auspicious debut from an assured and magnetising new group.
Linkin Park Announce Concert In Honor Of Chester Bennington
LINKIN PARK have announced a special show in honor of their bandmate and friend, Chester Bennington. The one-night-only celebration will take place in Los Angeles, at the legendary Hollywood Bowl on Friday, October 27, 2017.
The singular event marks the first time the five members will be performing on stage together since Chester passed on July 20th. The band will be joined by a number of other artists, for an unforgettable night of music to honor the man who touched the lives of so many around the world.
The individual band members intend to contribute their fees from the event to Music For Relief's One More Light Fund in memory of Chester.
Chase Atlantic Announce Self-Titled Debut Album
Australian alt-pop trio Chase Atlantic have announced the release of their self-titled debut album, out October 6 via Warner Bros. Records. The 14-track album will include eight new songs alongside six previously released favorites off their series of releases from earlier this year – Part One, Part Two, and Part Three – which have launched an exponential growth in the band's social following, recently peaking at nearly 900,000 monthly listeners on Spotify, with Chase Atlantic amassing over 30 million global streams to date. Following a North American tour with Sleeping With Sirens, the band has confirmed new headline tour dates for this October, with more to be added soon.
New John Dylan Single
third single from San Francisco based dream pop/psych artist John Dylan called, "(I Can Feel Myself) Getting Over It" which is off of his upcoming debut album, Peripheral Drift Illusion out January 9th, 2018. Album art by Klaus Voormann (The Beatles' Revolver).
The song was written while John was battling depression and various elements are an homage to The Smashing Pumpkins which he refers to as his "comfort music".
Sam Smith Premieres The Video For "Too Good At Goodbyes" Today
"Too Good At Goodbyes" is the first new music from Smith since the release of his Oscar and Golden Globe-winning "Writing's On The Wall," the James Bond theme song for Spectre. Written with longstanding collaborator Jimmy Napes, as well as Stargate, "Too Good At Goodbyes" once again demonstrates Smith's undeniably unique vocal range and emotive songwriting talents.
KRANE Presents "Nobody But You" From Forthcoming Album
Utilizing impeccable sonic textures, KRANE delivers an awe-inspiring single "Nobody But You." By elevating deep future bass tones and trap drum patterns, the Bay Area producer explores the vast depths of modern electronic music on this cinematic masterpiece. "Nobody But You" follows previous single "Monarch," both from his forthcoming debut album out this fall on Dim Mak. Taking the album campaign's artwork to new picturesque heights, KRANE has teamed with a slew of talented animators, including fvckrender and strangeloop to help bring together this apocalyptic narrative, framed as a "beginning of an end…".
Speak, Brother release new single "Magnificent"
Speak, Brother are a five piece indie band who have previously released two EP's, had support from BBC Radio 2, appeared at The Great Escape and played across the UK. Now they're returning and about to release a further new single "Magnificent."
Zappos.com presents Jewel's Handmade Holiday Tour
Grammy-nominated songwriter and New York Times' bestselling author and poet JEWEL will return to the road this Holiday season for a one of a kind tour, performing Holiday classics, Holiday originals and classic Jewel songs alongside Special Guests, her father and brothers, Atz, Atz Lee and Nikos Kilcher (Alaska: The Last Frontier). The tour kicks off November 24th in Las Vegas, NV and lasts through the end of the year. Tickets for Jewel's 'Handmade Holiday Tour' will be available for presale on Tuesday, September 19 and on-sale to the general public on Friday, September 22.
"With this Handmade Holiday Tour, I am so honored to share some of the traditions I was raised with in Alaska on our family Homestead. Building memories by sharing handmade moments, said Jewel. "Creating unique gifts and sharing songs is a Kilcher family tradition we can't wait to share with others on this tour. "
Stream Steve Martin And The Steep Canyon Rangers' "The Long-Awaited Album" Today on EW.com
"The Long-Awaited Album," is a collection of 14 stunning new songs all co-written by Martin and produced by Grammy-winner Peter Asher (James Taylor, Linda Ronstadt). Highlights include the haunting Americana tune "On the Water," a blistering bluegrass instrumental entitled "Office Supplies," and the boisterous and humorous "Caroline," which showcases the lively dynamic between Martin and the Rangers. The album also includes a Christmas song with guest appearance by actor Victor Garber.
Hear Steve Martin and the Steep Canyon Rangers achieve bluegrass nirvana on 'The Long-Awaited Album'
The Clientele's new album Music for the Age of Miracles debuts on NPR ahead of Friday's release
Start your week off right by heading over to NPR Music, where First Listen is previewing The Clientele's Music for the Age of Miracles in its entirety, ahead of its release on Friday (coincidentally, the first day of autumn). Of the London group's first new album in seven years, NPR says it is "perhaps their most musically ambitious album to date. Music for the Age of Miracles is full of elegant, occasionally even majestic orchestrations and unexpected melodic twists that slip by subtly enough to keep from disturbing the quiet grace that is a Clientele signature."
NEW SINGLE FROM OREN MAJOR, "GHETTO HYMNS"
Atlanta, GA recording artist Oren Major drops off "Ghetto Hymns" the second single from his upcoming project, "Black Privilege" (Release Date TBA). The piece showcases Oren's penetrating lyrical structure and ability to offer a refreshing mix of honesty and melody over a soulful 808 infused choir. This track follows his previous single "Holy Water" which has already received over 50k streams since its August release and landed at the #3 spot in the "Now Trending" section for Hip Hop on AudioMack.
Kadija Kamara's Alternative Soul Brims With Vitality in 'Eyes On You'
'Eyes On You' is Kadija Kamara's exhilarating new single. Elephantine guitar riffs and seductive dance beats underpin her stunning neo-soul voice. With her retro approach to singing, Kadija's full-bodied vocals soar atop an instrumental that sonically evokes the Black Keys or White Stripes school of contemporary rock and roll. As the song opens up, so too does the style, with gloriously off kilter synth arrangements and an invigorating sugar rush chorus. It's a technicolor romp through styles and tones that are both thrillingly futuristic and classic in their sentiments. Most importantly, it's a joyride from start to finish – the kind that reverberates around your skull long after it's over. 'Eyes On You' is accompanied by a stunning video that emphasises the kaleidoscopic playfulness of the song.
Jimmy Lumpkin Shares New Video, "Troubled Soul"
Songwriter Jimmy Lumpkin has released his new video for the song "Troubled Soul", the opening track from his debut album Home. "Where are you going, troubled soul? You should stay…" sings Lumpkin in his rich, earthy baritone vocal that anchors his latest release. Home first premiered on Popmatters who describes the album as a "rocking musical melting pot," and possessing "a big sound full of feel-good vibes and Southern warmth." No Depression similarly raves, "These lead vocals have power, soul, and energy to burn… there is not a weak song on the disc, all of them have the strength of reminders of the power of the Word."
New BoatHouse track
Chicago producer / electronic artist BoatHouse is on something new and this is the start of it. Closed Sessions signee / Kweku Collins DJ has found a lane to call his own in "Crowd Go Loose", a party-ready record and a slight homage to Dizzee Rascal, who created one of BoatHouse's all-time favorite albums, Boy In Da Corner.
Rising rockers Ded release eerie new video for "Remember The Enemy"
Rising Rockers Ded are one of the year's breakout acts and they're ready to further advance that notion with the premiere of their latest video for "Remember the Enemy".
The Phoenix, AZ based group reunited with video director Fred Durst for this latest clip, which finds them performing against a lit up forested backdrop, while clear-eyed vocalist Joe Cotela also makes the most of a cage setting to set the tone for the clip. As for the song, it's plenty of low end heaviness offset by electronic high-end keys, making for an engaging and hard driving rock track that's guaranteed to stick in your head for days.
STAV g releases ode to her Palestinian friend in "Manar's Song"
STAV g's first solo single having first heard the track in it's mixing phase. "Manar's Song" describes the struggles and laments of Manar, a Palestinian woman with whom Stav became very close. The song describes a hypothetical scenario where the two women meet on a Tel Aviv beach without a worry in the world.
WAJU & Kyle the Hooligan release New Music Video "4 me"
Residing in both New York and Sweden, innovative New York producer/ songwriter, WAJU, prudently graces his production sound to consequently capture the beauty of any given musical genre. His international resume includes working closely with an unnamed artist from Stockholm on smashing debut single "FADED," Australian artist NYNE, and ongoing projects with R&B newcomer Teflon Sega and Atlanta's Kyle the Hooligan on the hit single "Liquor with No Juice."
ROMAN STARK Drops "Visible Side"
Following a string of underground singles, Roman Stark's "Visible Side" arrives to the surging Soundcloud and social media interest around the rapper. In less than a year, Stark's creative excellence has garnered tens of thousands of Twitter and Instagram followers, and plays on Soundcloud. Roman does not dwell on tired rap cliches, and instead chooses to spit bars about family, personal struggle, and his new home on the American soil. With ambition that is only matched by his work ethic, watch out for Stark as one of the main hustlers out of NYC in the coming years.
The Strombo Show premieres new Liam Corcoran single, "Out Of This World 2"
Teeming with a War on Drugs-esque sway, "Out Of This World 2" is a song that taps into the uncertainty of life on the road.
"I was thinking back to all the touring and traveling I did with my old band, and how it can become a bit of an addiction to try and be a new person every night in a new city," Corcoran tells Strombo.
BRIDGE shares gritty "Save Me" video
LA singer/songwriter BRIDGE has shared the video for his debut single "Save Me" (premiered via V Mag) off his forthcoming album WRECK. The video alludes to the motorcycle crash that inspired the album and its title, slated to drop January 2018 via Warner Music. It was both a literal and figurative wreck in his life that led to an emotional growth spurt and vulnerable, reflective music. Stay tuned for more music coming this week.
Mirah shares new version of Thao & Mirah track "Little Cup"
With the exception of "Sundial" each of these songs has appeared on a previous recordings, now with new breath breathed into them by the unique and varied arrangements. "Sundial was written on a bright full moon night while I was on residency at The Headlands Center for the Arts in Marin, California. It's about plants. It's what I hear them saying in response to human denial of the interdependence of life on this planet."
Spoken to Join Gemini Syndrome and Deadset Society on North American "Brought to Light" Tour
Hot off of their Canadian run with Art of Dying and Skillet on the Unleashed Tour, Nashville rock band Spoken has announced that they will be joining Gemini Syndrome and Deadset Society (formerly Never Say Die) on the Brought to Light Tour in support of their IX album. Released 9/8/2017, IX, the first single of which, "I Will Not Fade" is currently on Test Drive on Octane, was co-produced by Kellen McGregor (Memphis May Fire) and is available now via 1992 Records with marketing and distribution via The Fuel Music.
Young States premiere new single
Formed at the end of 2014, the band met at a music school in Norwich. Guitar and vocalist, Libby was on a sound engineering course, the others on music performance courses. Guitarist, Amy got Young States together as she was bored of seeing male band after male band, and wanted to form an all-female group. She approached the others in the corridors of college after seeing them carrying their instruments.
INJURY RESERVE Wants To See You Sweat In New Video
Phoenix, AZ trio, INJURY RESERVE, have released a brand new track from their upcoming EP, called "See You Sweat." The single follows the release of their last release "North Pole." "See You Sweat" dives back in to the roots of what Injury Reserve fans know from the band — a track with a slapping beat, punchy bars and visuals to match their eclectic sound, which the boys call "blue collar rap." The video, written and directed by the band, is a scene straight out of a Seth Rogen/Judd Apattow house party script — illicit, dark and giving you all the FOMO for a Monday.
DeeWunn Continues On His "Bunx" Trend
Jamaican emcee and songwriter, DeeWunn, teams up with Canadian label Rebel Vibez. The label has been spearheaded by Canadian reggae advocate, Carrie Mullings, and uprising female composer Renee Brown, of Black Orchid Music, for his new record "Ribbibunx". Fusing a classic dancehall sound with a new age flow, the three have created a hit-ready track that is bound to make waves throughout the reggae markets worldwide.
'DIVIDED' by The Rumble Skulls
Check out the new video called DIVIDED by The Rumble Skulls.
Caleborate Electrifies the Room In Animated "Soul" Video
Berkeley, California's Caleborate is effortlessly relatable, spinning clever wordplay into compelling underdog narratives. In the LOVE version of "Soul," Caleborate's latest video, the 24-year-old rapper shows off every bit of his electric charisma. The new video features animation and illuminated lyrics that flow with Caleborate's bold, horn-inflected tune. "Soul" distills Caleborate's best qualities: his plucky determination, his sense of humor, and his authenticity. With audio premiered last month by LA Leakers, "Soul" is the first single from Real Person, Caleborate's project due October 6th.
Dark Entries shares new Patrick Cowley track
Dark Entries and Honey Soundsystem Records have teamed up once more to release the final volume of gay porn soundtracks by San Francisco-based musician and producer, Patrick Cowley. One of the most revolutionary and influential figures in the canon of disco, Cowley created his own brand of Hi-NRG dance music, "The San Francisco Sound." Born in Buffalo, NY on October 19, 1950, Patrick moved to San Francisco in 1971 to study at the City College of San Francisco. He founded the Electronic Music Lab at the school, where he would make experimental soundtracks by blending various types of music and adapting them to the synthesizer.
"Datgum" is a protest song against white supremacy
The song was largely inspired by the protest of Colin Kaepernick refusing to observe the national anthem during the NFL games for which he was playing. The simple act was poignant and accompanied by a very concise and thoughtful explanation for his choice. My goal was to give greater context to the issue of racism to show that not only does it still exist but it is just as widespread as any other point in this nation's history. The opening line is "Slaves on a ship, frays on a whip, chains on a hip, gangs on a strip, names on a list". This short list documents the metamorphosis of the institution of racism. First we were bought as cattle (slaves on a ship) then we were tortured to destroy our minds (frays on a whip). When slavery was deemed illegal then Jim Crow laws were put into place to make sure we remained target and the prison yard became the new plantation (chains on a hip). Gangs originally developed as a means of protection against racism (gangs on a strip) but devolved into another beast entirely once The Black Panther Party and other likeminded pro-black groups were destroyed. In 2017 it is apparent we still have no recourse when an officer decides to end our lives for any apparent reason (names on a list). The officers actions are always justified by mainstream white society and the victims are always posthumously villainized. "Did he comply?"
REVOLUTION SAINTS Release Third Video, "I Wouldn't Change A Thing"
"I Wouldn't Change A Thing" was originally written by Richard Page from Mr. Mister," says Castronovo, "and Serafino wanted us to do it our way. The first time I heard it, I got a bit choked up. It's a beautiful ballad that Doug got a hold of and put his stamp on it."
Due to human error at the Celebrate Records plant in Germany, which Sony uses to manufacture vinyl, a small amount of the European run of the Beyoncé "Lemonade" vinyl included music from Canadian punk band, ZEX, on Side A. Beyoncé and ZEX were not aware of or responsible for the mispress. Fans who purchased the vinyl will be refunded and given a replacement copy. We apologize for the inconvenience this has caused.
ICYMI: DYLAN HYDE RELEASES "CLEARLY" LYRIC VIDEO
When raw musical talent and passion collide, it creates a unique form of artistry. At the tender age of three, Dylan's mother was awestruck when he picked up a microphone during a "family karaoke night" and revealed his incredible voice. What was even more astonishing, was that Dylan was diagnosed as clinically deaf in both ears. That was the turning point for Dylan, and as doctors worked to improve his hearing, which is now only good in one ear, his mother continued to nurture his talent, igniting a passion for music.
Officially, Justin Moore "Kinda Don't Care"
Rooted in his rural upbringing, Justin Moore's "Kinda Don't Care" proves he is nothing but 100% genuine. His new single emulates the mentality loyal fans have come to expect from him, as his Southern drawl impacts Country radio today. The title track from Moore's fourth studio album follows back-to-back No. 1's with "You Look Like I Need a Drink" and "Somebody Else Will" and was most-added right out of the gate making it the third single from the project to hit that mark.
SAGE THE GEMINI RELEASES NEW VIDEO FOR "HANDLE" FT. LIL YASE
Today, Sage The Gemini released his new video for the track "Handle" ft. Lil Yase off his recently released mixtape "Morse Code." "Handle" is the follow up to previous hit tracks, "Reverse" and "Pilot," both off "Morse Code."
LACK MARE: Death Magick Mother Out Now And Streaming Via Magic Bullet
Death Magick Mother is the latest studio offering from Los Angeles, California's BLACK MARE. Seven songs in length, this documentation captures driving force, Sera Timms, amidst a dynamic cohesion and confluence of inspiration unlike any prior. Whereas previous output operated under a founding principle of rhythmic repetition and atmospheric simplicity toward trace-like escapism, Death Magick Mother is Timms stepping right in front of the lens for a closeup.
TyC & Sonny Step Release Single, "Now or Later"
TyC's sound stems from an eclectic background of diverse genres, of which allowed him to successfully establish himself via his solo work and as a member of the band Carousel. After attending Berklee School of Music, TyC has spent his days inarguably evolving as both a solo songwriter and producer. Last year, the bulk of his time was occupied by shadow producing and working with a plethora of artists signed with different labels. Now, in 2017, TyC is finally ready to release his own project in the form of a yet-to-be-titled EP that will be featuring Joselyn Rivera, Scootie, REN and more!
TICAN To Embark On New Tour Dates In Support Of Ache Of Eternity Including Set At Hope For Shelter Fest
Savanna, Georgia-based VATICAN announces more upcoming tour dates supporting their Ache Of Eternity EP, which was issued through Sorrow Carrier Records at the end of August.