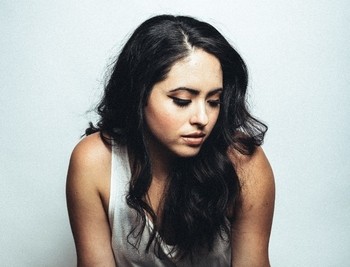 New EP presale available Sept 1 and available everywhere Sept 8, 2017.
With a soulful voice, haunting synths and a hiphop beat that hits your chest, its no wonder listeners are already falling in love with up and comer Bianca Gisselle. A talented singer/songwriter who has penned songs with Gin Wigmore, Merges, Jason Butler of Letlive, Hopium, and Pegasus Warning, she has most recently had placements in the new Scarlett Johansson movie Rough Night, the newest TNT show Claws and one of the newest Apple commercials. Bianca has been hard at work carving out a name for herself with new original music. Her most recent singles, Bang Bang andYou, have reached over 11k in combined streams each and have been featured in several popular music blogs.
Originally from Orlando FL, Bianca, grew up around music and began writing songs at a young age. She moved to Los Angeles at the age of 18 and began collaborating with producers to create a sound that is all her own.