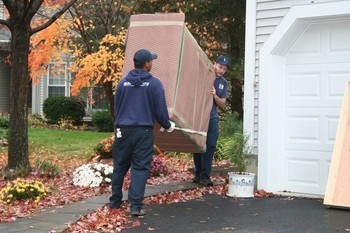 If you are planning to move, it is important to appreciate the need to start planning early. One of the main things you have to do is identify a reliable moving company to help with the process. Many household owners have undergone untold stress trying to move on their own and this is a good reason to identify a good mover to work with.
Why Rely on Expert Movers?
Truth be told, moving house is expensive and it is understandable that some household owners would attempt DIY moving. However, you need to appreciate that using a professional mover is cost effective in the long run. These movers have the equipment and expertise required to safely move your items. They save you lots of money by averting damages to your precious items.
They also have insurance to cover every item during the moving process. When using an established mover, you enjoy peace of mind knowing an expert is handling the process. If you are worried about the cost of moving, it is now possible to identify highly reliable and affordable movers in your city. To do this, consider the following:
1. Start the Search Early
Your search for a mover should start early in order to find out the different options available. Affordable movers are in high demand and they are the first to get fully booked. When you start the search early, you have a wider choice of movers and you can even find a discount. Many companies offer lower prices for customers booking early.
2. Ask For Referrals
Don't just pick the first mover you come across. If you are after saving money, talk to friends and family especially those who have used these services lately. Create a shortlist of the most recommended movers and start doing background searches.
3. Look for Moving Packages
What will your moving service do for you? Will they just collect the items you have packed and take them to your preferred destination? If you are looking for affordable moving services, go for the most comprehensive package.
The most reliable movers combine an array of services including loading/unloading, packing/unpacking, wrapping materials, move in/move out cleanup, furniture disassembly, and storage solutions among others. When offered as a package, these services are more affordable and you will save hundreds of dollars in the process.
4. Go for Small Local Movers
Many small local movers offer dependable services, but they have not yet built a reputation because larger movers dominate the market. They have highly reliable personnel and equipment to offer topnotch moving solutions. These local movers are licensed and insured and their services are tailored to suit your needs. If you are looking to save money when moving, a small local mover is just the service you need.
5. Check Online Reviews
The internet has made it easier to access information about businesses and their services. Take time to read reviews of different companies and make a shortlist of the ones identified as affordable.