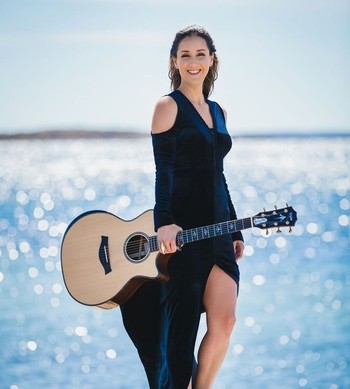 A story of resilience and a dream resulted in the epic anthem "Solid Ground" by singer/songwriter Rebecca Correia. The song, produced by Grammy-winning artist Keb' Mo,' and the stunning music video are scheduled for release in August. This is an incredible collaboration of music, lyric and dance inspired by a Boston marathon survivor Adrianne Haslat and created with the intension of helping many others.
Kind of Blue Music CEO Robbie Brooks Moore, whose label is releasing the project, said "Solid Ground" honors the very human journey of overcoming great obstacles while offering hope and inspiration to others.
"We are so proud to be a part of this project Rebecca envisioned and to which Adrianne graciously said yes. When we can support a worthy cause through the creation of great art, everyone wins," Moore said.
Photo – Robert Ranney