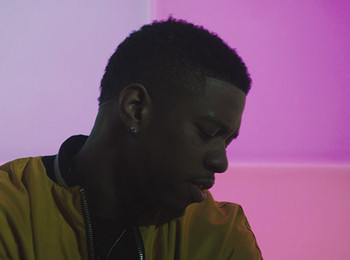 Brazilian-born singer DeCarlo has been in the game for several years. He's spent over half a decade collaborating with major artists for songwriting, and has partnered with Jennifer Lopez, Rihanna, Skrillex, Jason Derulo, Enrique Iglesias, and many more; now, it's his turn to break out as a performer on his own.
DeCarlo released his track "Lit Right Now" last year to much acclaim. Your EDM said the singer has "the absolute sexiest new voice I've heard in awhile while KRS absolutely kills the production with a smooth downtempo melody with pinches of subtle electric guitar strings." EARMILK says "it's rare to come across something pure" and praises the track's nod to "early 2000's R&B" and his "light poppy vibe." The song ends with a guitar solo that Beautiful Buzzz calls "the icing on this LIT cake."
https://www.facebook.com/iamdecarlo
But the message of "Lit Right Now" is that sometimes it's not only about being lit, as DeCarlo sings about wanting that close emotional connection with his special someone. The "Lit Right Now" video was directed by €¥£$, and co-stars Epic Records recording artist Diany Arias. DeCarlo and Arias are in a club and the lights are flashing, people are dancing, but he's not focused on any of that, instead saying "You the only one I need" as his eyes are locked on her. The juxtaposition of the fast-paced club and the slow, smooth vibe of DeCarlo and the song create a unique viewing experience that strikes all the right feelings.