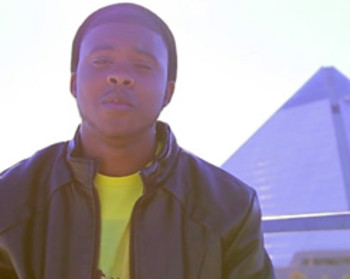 Tennessee is world-renowned for it's contributions to American music. Nashville is a modern-day mecca of music, the country music roots running deep. Memphis itself has a long history of churning out legendary sounds. But even though the big cities get all of the press, many of the artists making their name come from small towns.
One such example is Tru Tipton. An hour's drive from Memphis is the small enclave of Covington, and it's where Tru calls home. He's proud of his suburban roots (Covington happens to be the county seat of Tipton County), as it allows him to stay grounded and honest with his music. "All I want to be is Tru." True to the heart and mind, singer/songwriter Tru Tipton is turning up the heat and bringing the romance with his passionate Memphis Soul style. He is searching for his down-to-earth soul mate in his new single "Type of Girl."
After watching musical sensations that started their careers on YouTube, Tru started making music at the age of 19 (now 22), motivated to get a hit song. "If they can do it, I can do it," Tru says. Though brand new to the music industry, Tru is optimistic about his road ahead because he is true to heart and true to himself. His first ever single "Type of Girl" was inspired by a local girl that he once had a crush on from his small home town of Covington, just outside of Memphis. After a friend overheard him singing a catchy medley to himself, "my type of girl, my type of girl," he was encouraged to write the song, and create the video for it.