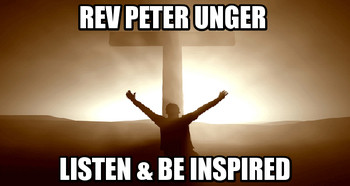 "Countless Ways" is a new track from Brooklyn-based Trevor Forrest
"Countless Ways" is a song of loss, a performance where the empty RSVP seats in a concert hall are lovers lost to memory. "Don't pick up when I call" is that one-sided ending we all know too well. "Like you somehow appear" as a ghost, a phantom limb, that empty expectation of an impossible return as if from the dead.
The song divides into two major parts. In the first, the narrator goes from a dark longing to attempting acceptance: "I hope that you're well" — but your photos "can and do tell me that you're longing". By that halftime switch in the middle. we are cast far away as if in the audience ourselves being told to sing along.
RAZGATE Official Lyrics Video For 'Pulling Out'
Italian thrash heavy metal quartet, Razgate, have released the first material from their upcoming album Feral Evolution. It's in the form of a lyrics video for the track Pulling Out. Inspired by Lovecraft's visions, Pulling Out is basically about madness and dementia. The main theme is how a sectioned patient feels in his prison and how he slowly loses the integrity of mind.
PRISM TATS shares new track "Used To Be Cool"
With the 2016 self-titled debut of Prism Tats, South African transplant Garett van der Spek introduced the world to his moody and intelligent, psych-inflected take on post-punk. After spending a year on the road in North America—including support slots with indie-rock icons like Guided By Voices, Surfer Blood, and Nada Surf—the L.A.-based artist quickly headed back into the studio to begin work on a more concept-driven and thematically ambitious batch of songs.
Jonas Blue Unveils Remix Package for 'Mama'
Jonas Blue has unveiled the remix package for summer smash 'Mama', delivering a new dance floor perspective to the track, with a range of diverse and varied reworkings from Syn Cole, Dzeko, Pola & Bryson, and Perplexus.
Ashley McBryde's "A Little Dive Bar In Dahlonega"
Ashley McBryde, the fierce singer/songwriter who The Tennessean vows is "worth discovering" and Rolling Stone calls a "Arkansas red-clay badass, with the swagger of Hank Jr. and the songwriting of Miranda Lambert," recently made her Grand Ole Opry debut with her heartrending ode-to-self, "Girl Goin' Nowhere," which she released last month due to demand. She also performed her emotive single, "A Little Dive Bar in Dahlonega," that night, a song that has consistently hoovered in the Top 5 of SiriusXM's "The Highway's Top 30." Today, the video makes its video debut on CMT and CMT.com in a poignant narrative that was filmed in Watertown, Tennessee, the small town just outside of Music City where the Arkansas-native currently calls home.
Moon King 'Ordinary Lover'
Today, Moon King (Daniel Benjamin) returns with second dance single "Ordinary Lover", following the animated visual for lead-single "In & Out". Both taken from his forthcoming tape Hamtramck '16 – out August 4 on Arbutus Records. On "Ordinary Lover" Benjamin says, ""it's me forgetting about any other music I've made …..hearing house music like it was the first time & making up a hook on the spot."
A$AP MOB RELEASES "RAF" VIDEO
A$AP Mob, the NYC rap collective helmed by A$AP Rocky, has shared the visual for their 2017 hit, "RAF" and today announce a US tour this fall. Rocky, arguably one of the world's biggest and most influential artists bridging underground and mainstream music, fashion, art, film and business all together, teased the track earlier this year in an interview with Women's Wear Daily and in a tribute he wrote for Raf Simmons in TIME Magazine. The ode to one of fashion's greatest, featuring A$AP Rocky, Playboi Carti, Quavo, Lil Uzi Vert and Frank Ocean, premiered on Frank Ocean's Beats 1 radio show in May and arrived to critical adoration across the board. The track has now reached over 45M streams worldwide across digital platforms. The video features Rocky, Carti and Quavo modeling both new and rare, limited edition pieces from the Raf Simmons archives.
Collapsing Scenery Shares New Video Via BULLETT
Collapsing Scenery shares their new video "Tired Blood" (dir. by Hunter Crowder) via BULLETT. The band's Reggie Debris explains that the track is about "the fatigue and exhaustion that can set in after years of activism, when nothing seems to change or things seem to get actively worse." You can check out the video here.
…And You Will Know Us By The Trail Of Dead's Modern Classic, "Source Tags & Codes"
And You Will Know Us By The Trail Of Dead's landmark album, Source Tags & Codes, will be released as an expanded vinyl edition on August 11 via Interscope/UMe to commemorate its 15th anniversary. Housed in a gatefold sleeve, the album, which will also be available digitally, will be pressed on black vinyl as a double LP for the first time ever and include three tracks previously only available on various rare and international releases ("Invocation," "Life Is Elsewhere," and "Blood Rites"). The back cover will be a replica of the Japanese version which features a drawing of a teenage boy while the iconic image of a cackling Henry Miller from the compact disc and North American back cover will be represented with a unique etching on Side D of the second LP. A very limited amount of 500 copies will be available on midnight navy vinyl exclusively via The Sound of Vinyl.
Watch Bryan Kessler's psychedelic video for "Trippin' On You"
Following energetic releases on underground labels such as Coméme, Get Physical, LIKE Records, Low Hanging Fruit and more recently Jackmaster's Numbers imprint, Bryan Kessler's latest full-length album "New Feel Pt.1" presents a booty-shaking, action-packed selection of slow motion, mutant disco beats and riff-ready stadium synth tunes. Opening track "Trippin' On You" is an absolute belter to say the least. Overflowing with tropical, DIY house vibes, the video is a psychedelic, VHS inspired travel diary created with clips taken from a trip to Bali.
Cage The Elephant Premiere Live Performance Video For "Rubber Ball" Via Rolling Stone
This morning, GRAMMY® Award winners Cage The Elephant premiere the live performance video for their song "Rubber Ball," featured on their forthcoming album UNPEELED, via Rolling Stone. The song, which originally appeared on the Cage The Elephant's 2011 album Thank You, Happy Birthday, was recorded live at their sold-out, hometown show at Nashville's Ryman Auditorium, and you can watch it here. Matt Shultz, lead singer, tells Rolling Stone: "It was always a dream of ours to perform at this hometown venue and we felt something spiritual from the moment we stepped on stage. The song "Rubber Ball" Daniel and I wrote in our first band house. It's about excess in all aspects. It's about trying to gain control and not being able to but having love in your heart."
Belly Releases New Single
Today, critically acclaimed rapper, songwriter and producer, Belly, releases a new track titled P.O.P. (Power of Pussy). The catchy mid-tempo cut, produced by Ben Billions, demonstrates Belly's proven and flawlessly smooth lyrical ability, coupled with a powerful message focused on female empowerment, the strength of women, and Belly's conscious stance on equality within humanity. P.O.P. is available today at all digital and streaming partners.
New Converge Video Premieres at NPR
Epitaph and Deathwish are proud to announce "I Can Tell You About Pain b/w Eve" from aggressive music pioneers, Converge. This two-song 7″EP/Digital release is the first new music from the band since their highly regarded 2012 album "All We Love We Leave Behind". Upon first listen it's apparent that Converge has evolved exponentially in those years. The raw emotion and anger of "I Can Tell You About Pain" is truly unsettling. While the seven and a half minute epic "Eve" shows the band pushing their melodic leanings to an incredible new level.
Today, the video for Converge's new single "I Can Tell You About Pain" premieres at NPR. Directed by Tony Wolski, the stunningly shot narrative video perfectly matches the track's haunting intensity and frenetic energy.
Fifth Harmony Announces Album Date
Following last month's release of their new single "Down," Fifth Harmony announces their highly-anticipated third album, FIFTH HARMONY, is set for release on August 25on Syco/Epic Records. The worldwide multi-platinum group set off a social media frenzy Monday night when they officially announced the album after their debut performance on NBC's The Tonight Show Starring Jimmy Fallon.
JULIA MICHAELS RELEASES MUSIC VIDEO FOR "UH HUH"
JULIA MICHAELS quickly cemented herself as the biggest global breakthrough artist of 2017 with the release of her multiplatinum-selling debut single, "Issues." With worldwide consumption crossing 5 million, "Issues" is the best-selling song by a new artist released in 2017, according to Nielsen Music. It is also the highest on-demand audio streaming song by a new artist released this year. The song has also become the ninth Top 40 hit JULIA MICHAELS has co-written on the Billboard Hot 100 and marks her first as a solo artist.
Hit-makers the X Ambassadors are back
The trio – Sam Harris, Casey Harris and Adam Levin – have spent a lot of time on the road following the success of VHS and have played around the world including at festivals such as Lollapalooza, Bonnaroo, Life is Beautiful, Shaky Knees. They will be back in the UK to play at this years Reading & Leeds Festival as well as a headlining a show at London's ULU on August 29th.
They've also collaborated with a number of top names such as Tom Morello, Elle King, A$AP Ferg, Wiz Khalifa, Eminem and label-mates Imagine Dragons and you may have heard a few tracks from them earlier this year – 'The Devil You Know', which featured in a trailer for the upcoming Tom Cruise film American Made, 'Torches' which was heard in Transformers: The Last Knight, and the inspirational 'Hoping', which came about following the US presidential election.
WildEyes announced the premiere of their video for single "Messin Around"
"Messin' Around" is about breaking free from the boundaries that other people create for you. Sometimes we all can feel trapped by people or even places and this song represents finding the confidence and strength in yourself to move forward" Says lead vocalist Crystal Douesnard.
Kellie Pickler to join Phil Vassar for special holiday tour
Country music fans know that when the holidays come around that they are in for a treat from their favorite stars. Now, two essential holiday-favorites, recording artist Phil Vassar and country music darling Kellie Pickler, are teaming up this season for a special Christmas tour around the country launching at the end of November and continuing throughout December. Tickets for A Christmas Tour go on sale Friday, July 28. In honor of the tour, Pickler and Vassar teamed up to release a new Christmas single this holiday season called "The Naughty List," written by Phil Vassar and Juliana Songs, and co-produced by Vassar and long-time friend Dane Bryan, who also co-produced Vassar's first Christmas album, Noel.
Flamin' Groovies' new album features classic '70s frontline of Cyril Jordan and Chris Wilson
Rejoice, rock 'n' rollers: San Francisco's Flamin' Groovies are returning with Fantastic Plastic, an all-new album of high-energy, pop-inflected original songs that bring together the band's prime movers of the '70s, singers-guitarists-songwriters Cyril Jordan and Chris Wilson for the first time in 38 years.
Produced by Jordan and Joel Jaffe (who also contributes guitar) mostly at Studio D in Sausalito, Calif., and due Sept. 22, 2017 on the band's own independent imprint Sonic Kicks Records and Severn Records (through MRI and RED Distribution), the collection features 10 fresh compositions co-written by Jordan and Wilson, plus covers of the Beau Brummels' "Don't Talk to Strangers" and NRBQ's "I Want You Bad."
EKOH Releases Official Music Video for "Daudrie"!
Las Vegas based Hip Hop Artist EKOH has released the Official Music Video for his newest single, "Daudrie," off of his Along The Way LP. Directed by Robert Machado in Las Vegas, "Daudrie" was inspired by the critically acclaimed Netdlix documentary Audrie & Daisy.
Levitate Music and Arts Festival Evolves into Major Two-Day Festival
The Fifth Annual Levitate Music and Arts Festival was welcomed by the town of Marshfield, MA this past weekend to a sold-out crowd of 12,000 people per day. This year marked the first time the festival expanded into two days, and the weekend didn't disappoint. The family-friendly small-town atmosphere provides a unique experience to fans from all over the country. Fans were greeted to a finely-curated lineup and minimal set time overlapping, with performances from the likes of Dispatch, Ziggy Marley, Stick Figure, and Umphrey's McGee.
Caught up amidst the noise of world renowned summertime festival circuits, the organic evolution of Levitate has become hard to ignore. Vanyaland affirms this sentiment by calling it "a burgeoning sold-out music festival that's filled with local music and touring acts — and it's somehow still flying under the radar. That's soon about to change." Meanwhile, the Fairfield Mirror notes the festival has "lifted off like a rocket into the stratosphere." This year also marked ramped up greening efforts, including reusable cups and water refill stations, which saved an estimated 25,000 plastic cups from landfills.
SILENCE EQUALS DEATH Debuts "Peacemaker" Video
Filmed and directed by Mark Coffman of Indy By Nature Productions, SILENCE EQUALS DEATH offers of their new video, "'Peacemaker' is a protest song fueled by the frustration of the downtrodden around the world who are slowly but surely getting fed up with being beaten down thus taking matters into their own hands."
Alongside an interview with the band, No Echo provides, "Citing such influences as Most Precious Blood, Terror, and Strife, SILENCE EQUALS DEATH is a New Jersey-based hardcore band that recently released its debut album, End Times. Issued on longrunning label Eulogy Recordings (Wisdom In Chains, Morning Again), the record strikes a healthy balance of chugging riffs and hook-filled vocal lines."
Aaron Lee Tasjan's Video For New Single "Till The Town Goes Dark"
Praised as "a study in sturdy, [Tom] Petty-esque hooks" by NPR Music, Aaron Lee Tasjan's new single "Till The Town Goes Dark" is a standout track from his critically acclaimed debut album Silver Tears. UPROXX is premiering the Curtis Wayne Millard-directed new music video for the song today, which can be seen HERE. They state, "The lo-fi and occult clip features detectives, hippies, gypsies, cats, and a banana phone, all of which effectively capture the alternative energy of the mid-tempo Americana track." Silver Tears emerged as a breakthrough album of 2016 with year-end accolades such as NPR Music's "Best 50 Albums of 2016," American Songwriter's "Top 50 Albums of 2016," Rolling Stone's "10 Best Country Videos of 2016," and many more.
Premiere: Aaron Lee Tasjan's 'Till The Town Goes Dark' Video Is A Delightfully Campy Americana Throwback
Prism Tats Share "Used to Be Cool"
With the 2016 self-titled debut of Prism Tats, South African transplant Garrett van der Spek introduced the world to his moody and intelligent, psych-inflected take on post-punk. After spending a year on the road in North America—including support slots with indie-rock icons like Guided By Voices, Surfer Blood, and Nada Surf—the L.A.-based artist quickly headed back into the studio to begin work on a more concept-driven and thematically ambitious batch of songs.
SECRET WEAPONS REVEAL MUSIC VIDEO FOR "COMEBACK SEASON" VIA VEVO
Following the release of their new single "Comeback Season," Brooklyn duo Secret Weapons have unveiled a music video that captures the uplifting lyrics on the track – to watch HERE via Vevo. The sequel to first single, "Ghost," which detailed the feelings of an out-of-body experience, "Comeback Season" is about dealing with hope, struggle and overcoming the odds.
OneRepublic Covers Oasis' "Champagne Supernova"
Spotify – in partnership with Live Nation, and Presented by Hilton, today launched the second episode of Music Happens Here, an original music and travel video series which examines some of the most iconic places around the world where music has been created, performed, and celebrated.
The Fell Release Announce New Front-Man, Anthony De La Torre!
Due to contractual obligations, Toby Rand was unfortunately unable to continue with The Fell. We wish him all the best for the future!
However, we are thrilled to announce our new front-man, Anthony De La Torre. Anthony is an amazing vocalist who you may also know as Young Jack Sparrow in Pirates of the Caribbean: Dead Men Tell No Tales. We are incredibly excited to welcome Anthony into The Fell family and look forward to touring in September. See you there!"
KWAYE Releases Debut 'Solar' EP on Mind of a Genius
The London-raised artist was discovered in the back of an Uber while studying abroad at UCLA, taking classes in African-American studies and the music industry. Within a week of landing he met a producer and the first thing they created together was a demo for what would become his breakout single "Cool Kids" While still figuring out his way around the city, KWAYE was picked up in Downtown LA by an Uber driven by a former A&R executive, and after hearing "Cool Kids" he passed it along to Mind of a Genius. MOAG provided KWAYE with a place to work and record, and within just a couple weeks he was the label's first UK signing.
VATICAN Debuts "Slit Of Creation" Anti-Suicide Video
As Savannah, Georgia-based VATICAN prepares for the August release of their brutalizing Ache Of Eternity EP through Sorrow Carrier Records, an official video for the track "Slit Of Creation" has been issued through an exclusive premiere at New Noise Magazine.
Demure For Sure shares new album, "Tie-Dye Shadows," via Atwood Magazine
The album premiered on Atwood Magazine where Demure For Sure (real name Zach de Sorbo) shared, "Tie-Dye Shadows is a journey inward, backward, and upside down. Now you too can experience the joy and wonder of it all! Jam packed with 10 new songs you're sure to love."
MUCH Premieres FJØRA Single
Nashville newcomer FJØRA has released her second single, the cinematic "Zodiac," premiering exclusively with MUCH yesterday. "…'Zodiac' is a synth-infused pop earworm with FJØRA's sultry vocal whisper giving us Ellie Goulding vibes," says MUCH. This is the second offering from FJØRA's upcoming debut EP, WATERCOLOR.
FJØRA Premieres 'Zodiac' And Shares Best Of Nashville And Toronto
2017 MTV Video Music Awards – NOMINATIONS
In a global first, MTV announced the nominations on Instagram Live with an elite squad of Instagram stars. To date, no previous tentpole awards show has utilized Instagram Live to announce their complete list of nominees. With a combined social reach of over 30 million followers, the team of Instagrammers included: Bretman Rock, Ariel Martin (Baby Ariel), DC Young Fly, Andrea Russet, Chantel Jeffries, Ricky Dillon, StassiBaby, Jay Versace and Nate Garner.
JENNY O. Reveals "People" via KCRW
"These aren't necessarily the songs I wanted to write, but they were the ones I had to write," LA's Jenny O. says of the material that became Peace & Information, her sophomore record which is set to be released August 4th and the second she's collaborated on with producer Jonathan Wilson (Father John Misty, Conor Oberst, Dawes). Courtesy of KCRW, listen to the latest track "People" HERE.
Noise Cans Releases Video for "No War (feat. Jesse Royal)"
Noise Cans enlists the help of Jamaican roots reggae vocalist Jesse Royal on the protest song, "No War," off his forthcoming Masquerave EP. Layering Royal's impassioned rally calls over a dubby, melodic electronic production, the masked Caribbean delivers a powerful anti-war message. Premiered on Mass Appeal, the Cameron Busby directed visual brings the single to life through earnest song and emphatic dance.
PREMIERE: Noise Cans and Jesse Royal Call for "No War" with New Video
CAPSULE CLUB – Juice 'EP'
Genres can fluctuate but some sounds are forever. Drawing on the ethos of early Designer Drugs and Proxy, Capsule Club are making hard 4×4 electro that will get right to the core of why people thrash to this in the first place.
With their new EP, Juice, the guys lay out three tracks that make the most of minimal structure for maximum sound. Sparse but deep drum patterns set the canvas for an array of screaming, chopped up synth leads that hearken to sweat-fueled summer dance parties that don't stop 'til dawn. Rave music for the near past and future, the kind that never dies.