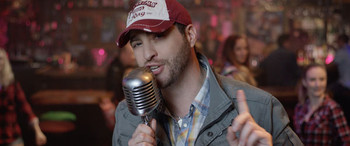 Singer-songwriter and guitarist, Marc Daniels injects a breath of fresh air in to the country-rock scene with his fun-loving lyrics, charmingly expressive vocals and driving guitar riffs. Daniels' latest LP, The Starting Line, is an impressionable result of his appealing and infectious music style. To further support his recent album, Marc Daniels debuts his lead single and music video entitled "Redheads," available June 22, 2017.
https://www.marcdanielscountry.com/
"Redheads" is Daniels' playful ode to the type of girl he can't resist. The single opens with a grinding riff that continues throughout the song and leads into the cheeky lyrics. Marc Daniels' deep, commanding voice belts out the catchy hook, singing, "I think I might catch on fire." He keeps the song fun and light-hearted as he confesses that his friends have called him crazy and even suggested therapy to treat his irresistible love for redheads. The underlining meaning to the song explains a person's own personal desires and infatuations while they try to convince others to relate to them, alternatively it really doesn't matter if anyone understands!