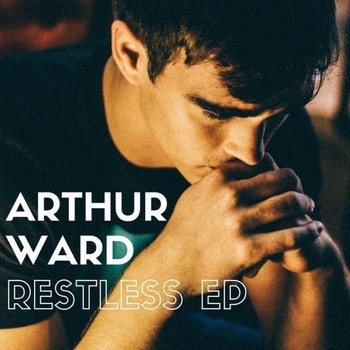 Arthur Ward crafts a giddy, fully-formed pop sound on the passionate "Restless EP". Over the course of the EP, Arthur Ward reveals a true enthusiasm for life, delivering love songs sung honest and true. Truly gorgeous in their temperament Arthur Ward also shows off his undeniable chops on the guitar, with guitar solos that are reminiscent of the best of classic rock. Over the course of the EP Arthur Ward displays great range, instrumentally and vocally. Stylistically Arthur Ward brings together elements of indie rock, R&B, and folk into a satisfying rich whole.
Nicely blasting off is the EP opener "Hold My Life Together". Careening wildly and full of energy, the song careens wildly. Unexpected turns and twists add to the overall kaleidoscopic swirl of sound that comes to define it. Stripping away the distortion is the crystal clarity of the folksy origins of "Savior (You Are)". Lyrics are touching, revealing a fondness and love of others, revealing the power of tightly formed relationships. With a little bit of funkiness is the jazz-inflected nature of "'Til You Came to Me". Bright keyboard-led melodies define the nimble work of "Restless (Without You)". The evolution of the track feels earned as the way Arthur Ward lets the piece come into bloom has such a graceful aura to it. Ending the EP on a high note is the majestic grandeur of "I'm Yours".
https://www.facebook.com/arthurwardmusic/
With the "Restless EP" Arthur Ward taps into the joy and happiness that informs the best relationships.
By – beachsloth.com