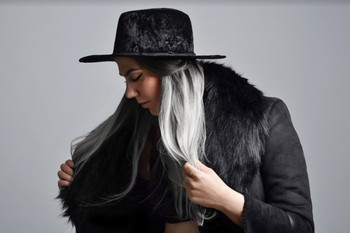 The up and coming death-gospel female artist Louise Lemón hails from Sweden and intertwines the dark, windy and cold Scandi ambiance into her music. Having recorded her debut EP 'Purge' in a haunted cabin with Randall Dunn (Sunn O))), Thurston Moore), the setting is eerie and many light years away from the current pop landscape.
The single 'Appalacherna' is airy, dreamy, dusty, nostalgic and melancholic, but the official video is… airy, nightmarish, dusty, nostalgic and… mysterious on the verge of disturbing…
The video is directed by Edward John Drake, the man behind Yolanda B Cool and Rodriguez "Sugarman" and the latest Flora Cash "California" video.