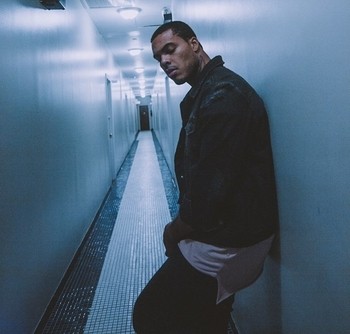 New York City is home to plenty of aspiring artists and musicians, but with his eclectic sounds and unique narratives, R&B artist Xavier White stands out from the crowd. He released his debut EP Cancer Vs. Gemini last June, and in addition to reaching more than half a million plays on Spotify, his songs have also been added to popular playlists like "Fresh Finds" and the German playlist "Swag!". Xavier White is quickly growing his audience on the east coast (he's sold out several NYC venues) and now out to the west coast.
https://twitter.com/iamxavierwhite
White partnered with R&B producer Ronin for the track "Real Company" last year. The duo again joined forces for "Sudden Change", which EDM Sauce describes as "a cool lush ballad laced with a soundscape of smooth, syncopated synth-bass stabs and deep, baritone bells." EarMilk praises the "gentle but impactful nature of the crisp production" and says "Sudden Change" is "a perfect Spring Break prelude, touching on the lushness and romantic component of the season."
Filmed in various locations around the Empire City, the "Sudden Change" music video shows Xavier and his lucky lady enjoying a day in each other's company, away from the hassles of their working lives. They drive bumper cars on Coney Island, share a slice of pizza, and take in the sunset view from a balcony. "Sudden Change" was directed by Topshelf Junior and produced by McCloud "Haiti" Bellevue/ Donovan Rowe, with cinematography by Tom Taugher.