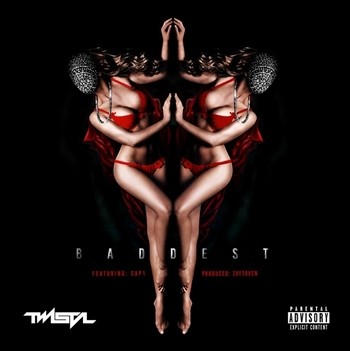 From the West Side of Chicago to a world-wide stage, Twista has been killing the rap game for more than two and a half decades. Known as one of the pioneers of fast-paced "chopper" rap, he has nine albums under his belt and has earned an impressive social media footprint. Twista recently announced that his tenth album, Crook County, will be in stores on July 7. He tells XXL Magazine that the album title comes from an old song, "but today I just feel it represents the area where I am! We are in the country of crooks and everybody knows it!" But this Windy City native loves his hometown, and says he "will have future titles representing the city in other aspects which are positive." Crook County is Twista's first release since Dark Horse in 2014, and the album's thirteen tracks feature guest spots and production from Jeremih, Vic Spencer, Cap 1, Zaytoven, Xcel, and more.
"Baddest"- which comes as the first single from the album- features fellow Chicago native Cap 1 on the track, and is produced by Atlanta's own Zaytoven. 24/7 HipHop News compares the "playful, chime-driven beat" and "string synth progressions" to "early Eminem production." Twista tells XXL that Cap 1 was the inspiration behind the song, and its creation was "totally spontaneous."
The "Baddest" video begins with an overhead shot of a yellow convertible driving down a winding road through the mountains. Twista and Cap 1 rap in the middle of the desert, as "the baddest" women- the ones who show up ready to "turn and shake it like a stripper"- approach and shower them with affection. The video ends as the car drives away along that same winding desert road.