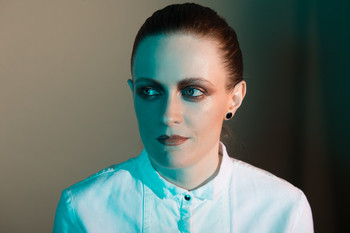 Irish artist Elaine Mai has been crafting a reputation for atmospheric and melodic electronic music. She follows up the release of 'The Colour Of The Night', the first track taken from her upcoming EP with the title track 'Praise In The Cliche'.
A prominent figure in the LBGT community in Ireland, Elaine is forging a career, not only as a fearless campaigner, but also as an extremely talented producer.
Since the release of her last EP in 2014, Elaine has been expanding upon her previous critically acclaimed live performances, experimenting with her live show as well as her approach to song-writing and production. Another single and the release of her highly anticipated EP will follow after this release.