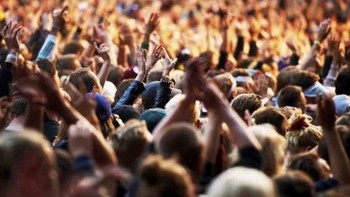 We want to congratulate DeDe Wedekind for winning the February 2017 Skope Radio / Kiwi6 Plays Contest:
https://skopemag.com/2017/02/16/february-2017-skope-radio-kiwi6-plays-contest
Since the last contests went so well we are going again via Skope Radio @skopemag.com. The way it works is pretty simple. You place a song submission below as noted. Once the MP3 is processed you will get a link @ kiwi6.com that will tally all plays for 1 month – 30 days. All submissions will be placed on a specific page @ skopemag.com as well so you can see plays for other artists/bands as well.
Once the contest closes the winner will get:
1. Single Reviewed @ skopemag.com & mi2n.com
2. Featured on The Ed Tyll Show – http://www.blogtalkradio.com/the-ed-tyll-show
To encourage more submissions we have cut the fee in 1/2 to – $5.50. All genres welcome + multiple submissions.
WINNER!:
Limberlost "Babylon" 
Site: http://www.reverbnation.com/rpk/limberlost5
Play Stats: http://kiwi6.com/file/ks2mmxx7rz – Total Plays: 108
SUBMISSIONS:
Limberlost
Babylon (7/22/2017)
Site: http://www.reverbnation.com/rpk/limberlost5
Play Stats: http://kiwi6.com/file/ks2mmxx7rz
Rev Peter Unger
"As I Am"
https://www.reverbnation.com/revpeterunger
Play Stats: http://kiwi6.com/file/9sjzyxk0mb
Ray Roldan
Big Skies (7/8/2017)
https://www.facebook.com/Ray-William-Roldan-SingerSongwriter-195092220584834/
Play Stats: http://kiwi6.com/file/1i2oghdkcl
Ray Roldan
Rocket Science (7/8/2017)
https://www.facebook.com/Ray-William-Roldan-SingerSongwriter-195092220584834/
Play Stats: http://kiwi6.com/file/ymp9wmd4k9
Glen Naylor/Chris Wilson
Jacaranda Blue (7/8/2017)
http://www.bonzabobbydazzler.com/
Play Stats: http://kiwi6.com/file/5o6vdlricf
Glen Naylor/Chris Wilson
A Paris August Moon (7/8/2017)
http://www.bonzabobbydazzler.com/
Play Stats: http://kiwi6.com/file/g0nchqp2ji
Glen Naylor/Chris Wilson
Where The Willows Weep (7/8/2017)
http://www.bonzabobbydazzler.com/
Play Stats: http://kiwi6.com/file/bz23ct07nr