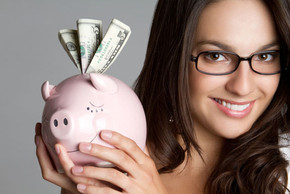 Most people realize that when they enter the teaching profession, they aren't going to earn a big salary quickly. However, there are ways in which to increase your salary as a teacher by thousands of dollars annually.
How Teachers Salaries Are Determined
State departments of education or collective bargaining agreements with teachers unions in most school districts determine what teacher's salaries are. Factors that determine teacher's salaries include the area of the country you live in, teaching performance, and the level you teach. For example, the average teacher's salary in California is $41.259. In South Dakota, the average salary is $32,306. Additional considerations are the demand for teachers and the cost of living. Here are ways in which a teacher can increase their income.
Taking on Extra Duties
Many teachers supplement their income by taking on extra work. Some teachers take on extra school-related duties such as being a student advisor for extra-curricular activities or coaching a school team. Teachers may earn extra income by providing tutoring services. Tutoring may be done locally, but some educators sign up to be online tutors.
Professional Development
A lot of school districts offer professional development opportunities for teachers. Professional development programs that are alternatives to additional college courses may be applied as a way to increase the salary. CLEP exams to earn extra credits are another way for a teacher to increase salary. Some teachers may choose to work at what's known as a hard to serve school to increase their salary. Some school districts offer incentives for successful teachers in the form of compensation programs.
Continuing Education and Degrees
A teacher can increase their income through taking teacher continuing education courses and earning additional degrees. Some school districts will compensate a teacher for earning a doctorate or masters. Some teachers earn their masters online while working. Earning a master's degree in elementary, secondary, or special education can increase the salary, and a master's with a focus on leadership and management can increase income even more.
Master's Degree in Higher Education Administration
According to the U.S. Bureau of Labor Statistics, teachers who earn a master's in higher education administration can dramatically increase their salary. When a teacher moves into the role of elementary or secondary school administrator, it's possible to earn an annual income of $84,000. Statistics from the BLS indicate that administrators in the top ten percent earn in excess of $124,000.
Continuing your education while working as a teacher can increase your income. You should research what grants, awards, and incentive programs for teachers are available in your area.