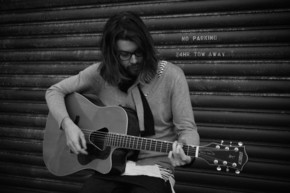 Tim Rhoades has been described by a critic as "eloquence bathed in enticing melody seeping from a sensual soul", which is a poignant and accurate description of this indie alt-folk artist.
Tim is a master storyteller. A charismatic native kiwi boy with clean good looks and a musical talent that's been instilled by his passion to embrace life, love and real experiences.
Tim writes wholesome tunes that connect with the heart and dig deep right to the core. The emotion is raw and consuming, carefully wrapped up in a bundle of soulful melodic genius.