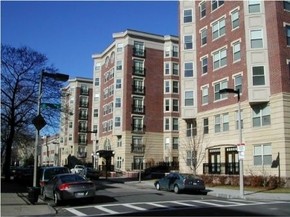 BBB Serving Eastern MA, ME, RI & VT – Better Business Bureau is warning college students to be on the lookout for scammers on Craigslist and other online classifieds when searching for an on or off-campus apartment to rent. Phony ads for rental properties are always popping up, and are specifically aimed at stealing money from unsuspecting students.
"Online classified ads have made finding campus rental properties much more convenient," said Paula Fleming, spokesperson for the local BBB. "Unfortunately though, what is convenient for college students is often just as convenient for scammers, who have found a way to take advantage of unsuspecting, college renters."
Students typically fall victim to this scam after responding to an online classified for a rental property. Scammers know that finding a great apartment either on or off-campus can be difficult, especially when there's a time crunch. Be wary of any rental property that offers a great place for a cheap price, as it could lead to a scam. Make sure to do a comparison of similar properties in the area to know if it's legitimate.
BBB recommends students ask their friends if they know of any apartments opening up in the area first. It's also important for students to do their research before signing a lease or handing over a deposit. Online classifieds are a great way to find a rental, but students should visit the apartment in person and carefully review any paperwork provided.
BBB advises college students searching for rentals to look out for these red flags:
• The deal sounds too good to be true. Scammers will often list a rental for a very low price to lure in victims. Find out how comparable listings are priced, and if the rental comes in suspiciously low, walk away.
• The landlord is located elsewhere and prefers to communicate via e-mail. Scammers might say they have just been relocated out of the country for a job or missionary work – don't believe it.
• The landlord requires a substantial deposit before handing over the keys or even showing the home. Don't pay any money before inspecting the home, inside and out.
• The landlord asks the renter to wire money through wire transfer services such as Western Union or MoneyGram. Money sent via wire transfer service is extremely difficult to retrieve and once the scammers have picked it up, there is little recourse—if any—for getting your money back.