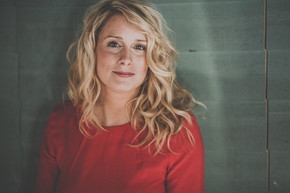 Peterborough-based songwriter Melissa Payne releases her sophomore album, High and Dry, on May 13, 2014 via Seventh Fire Records. Co-produced by Greg Keelor (Blue Rodeo) and engineer James McKenty, the album finds Payne both at her most personal and most ambitious.
https://soundcloud.com/7th-fire-records/high-and-dry-melissa-payne
A proficient fiddle player and also a member of the band Express and Company, Melissa Payne is no stranger to songs rooted in honesty and quiet urgency. On High and Dry, she is joined by Taylor Knox on drums, Michael Boguski (Blue Rodeo) on keyboards, Anna Ruddick (Ladies of the Canyon) on bass, Dylan Ireland (Express and Company) on guitar and drums, James McKenty (The Spades) on guitar, Graham Walsh (Holy Fuck) on synthesizer and Trish Robb on backing vocals.