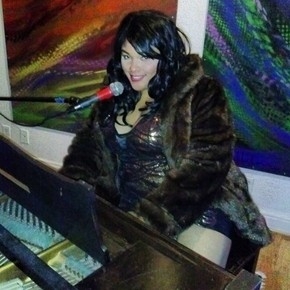 Join us Sunday, January 19, 2014 at 7 pm PST as we celebrate the birthday of the man who devoted his life to the freedom liberties of every race. Enjoy an evening of music Dj'd by DJ Igor Beatz and LIVE singing from Shavone Pretty Pickett-Browning, Fatimah Eye'z Verrell, and more!
Imagine Affairs Art Lounge
408 Fourteenth Street
Oakland, California 94612
Phone – (510) 788-0197
Email – Info@ImagineAffairs.com
Website  – http://www.ImagineAffairs.com
Doors open at 7 pm. Please email theofficialiroc@gmail.com for $5 guest list.
RSVP + INFO:
https://www.facebook.com/events/427365417390589/?notif_t=plan_admin_added
http://TheLovelyEyez.com – "A Diamond In The Rough, A Diamond In The Eye, Its The Crazy One And I'm Not Left Eye"!
Eye'z – eyemsoeyeze@yahoo.com