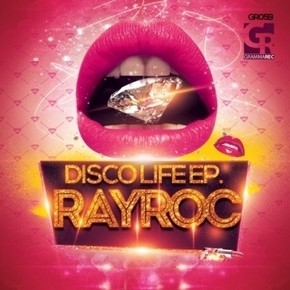 Ray Roc is set to release his brand new six track EP, "Disco Life" on Gramm Records on January 6th, 2014. Ray Roc includes his signature slabs of driving electro beats laced with classic soulful, catchy vocals for "Disco Life", followed by "Shine On" and "We Got Music." All three tracks include additional club mixes.
To listen to Ray Roc's "Disco Life" EP please visit:
https://soundcloud.com/grammarec/sets/gr057-ray-roc-disco-life-ep
The Dominican Republic native and New York City raised DJ and Producer is known for infusing his electronic beats with a Latin rhythm that crosses genres, providing a versatility that has earned him the attention of mainstream names such as Pitbull, LMFAO, and Don Omar, all while maintaining his underground roots.