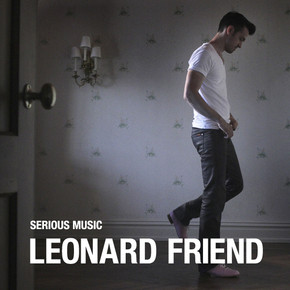 In the winter of 2010, frustrated Brooklyn songwriter and multi instrumentalist Alex Feder nearly gave up on his childhood ambitions and quit music. Instead, he chose to move across the country to Los Angeles and create an alter ego in the form of R&B singer Leonard Friend.
"Serious Music" MP3:
Named after his grandfather, a big band saxophonist forced to abandon his musical dreams and enter his family's traveling salesman business, Leonard Friend is the fusing of Feder's Brooklyn indie rock roots with his longtime obsession with Michael Jackson, Prince, and hip hop producers like The Neptunes, Pete Rock and RZA.