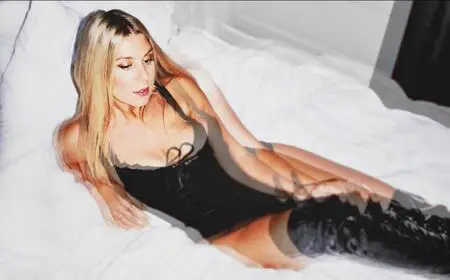 @skopemag news – tuesday – october 17, 2023 @ 5 pm est
https://www.facebook.com/SkopeMag/
https://twitter.com/skopemag
https://www.youtube.com/@skopetv2
https://www.instagram.com/skopemag/
APP – Apple iTunes –
https://itunes.apple.com/app/id1465224822?mt=8
@skopemag APP – Google / Android –
https://play.google.com/store/apps/details?id=hr.apps.n207414718
Support @skopemag –
https://www.paypal.com/donate/?hosted_button_id=3APKAKT8K6ETW
Toronto's Robbi Niles: A Musical Virtuoso Unleashes 'Fiji,' Blending R&B, Pop, Hip-Pop, Alt.Rock and Soca
For Skope: Diamond-certified sensation LUM!X releases music video for "Kids Like Us" – perfect image for the track's story
EP and New Single/Video "Cryin' Out" from Zack Miranowic of Disciples of Verity
Shannon Smith releases toe-tappingly satisfying debut single 'Dance The Night Away'!
Female Fronted Modern Metal Sensation Conspiracy of Blackness Unleashes Afterlife (Lyric Video)
ALEXANDER STEWART RELEASES ACOUSTIC VERSION OF VIRAL HIT "I WISH YOU CHEATED"
Tian Qiyi release video for 'Red Mist'
Michael Nau Drops New "Shiftshaping" Single Today! New LP "Accompany" Out 12/08
Multidisciplinary talent AKIN SOUL returns with his intimate R&B cut "MASTER"
Swiss Sludge Rockers The Crotals Sign with Argonauta Records and Unveil First Single / Music Video
Moby shares reworked track of Cream's "We're Going Wrong" with Brie O'Banion out now via his new label Always Centered At Night
jess joy ANNOUNCES NEW ALBUM *SOURCEHEIRESS*
Louise Lemón powers an emotional engine with her latest single 'Tears as Fuel'
Odetta Hartman Signs To Transgressive Records & Announces New Album 'Swansongs'
Skyway Man shares "Winds"
DANNY BROWN ANNOUNCES NEW ALBUM 'QUARANTA' OUT NOV 17
DAVE NEABORE: Everything Is Noise Premieres Title Track To Star Feels, The Cinematic Synthwave Solo EP From Dog Eat Dog Bassist, Due October 27th On Cadabra Records
Dave Neabore Gives Us "Star Feels" With Awesome New Synth Single
Canadian Heavy Rockers 88 MILE TRIP Release New Single, "Castle of Souls"
SIREN & Coppa Team Up For Korsakov Single 'Subsonic'
Scunthorpe based indie up and comers BUNGALOW return with the shimmering, melancholic new single 'The Flicknife'
David Holmes Shares New Single "Stop Apologising" / First Solo Album in 15 Years Out Nov 10 via Heavenly
Montreal's VVON DOGMA I (ex-Unexpect – 9 String Bassist) Reaches New Progressive Heights With "Lithium Blue" Off "The Kvlt of Glitch"
SEVENTEEN DROP HIGHLIGHT MEDLEY FOR 11TH MINI ALBUM "SEVENTEENTH HEAVEN"
VITSKÄR SÜDEN share special "Thriller" cover for Halloween!
Rockshots Records – New Video "Freedom" From RAISED BY HAZE Off Debut Album "Touch The Sky" Out Nov 2023
Hard Rock Veterans KING KOBRA Invite You To Crank Up The Volume On Their New Lyric Video!
Reminder: From New Jersey Multi-Versed Guitarist and More – Zack Mirnaowic
Grammy Nominated Artist New Music Climate Change
Yungblud Teams Up With Oli Sykes of Bring Me The Horizon For New Single 'Happier'
LAVAGXRL Drops Latest Single From Debut Album Faith In Chaos
SANDS Experiments With 90s New Wave with a hint of Shoegaze in new album
Toronto's XOCÔ Release 'Constança': A Vibrant Tribute to Afro Indigenous Brazilian Culture & Folklore
The Polyphonic Share New Single "Shadows On The Hill (Section 48)."
EARL SWEATSHIRT & THE ALCHEMIST SHARE NEW MUSIC VIDEO FOR "100 HIGH STREET"
Watch Shabazz Palaces "Binoculars (feat. Royce The Choice)" Official Video
STATE OF DECEIT (metal) recount damaged relationships in their "Withered" music video
VELVET CHAINS Brings Reflections on Indulgence, Fixation and Anguish with New Single, "Eyes Closed"
Ursa Major Revelation Share Debut EP
ARMORED DAWN Thrills With Ballad "No Regrets" Off of Upcoming Album, 'Brand New Way'