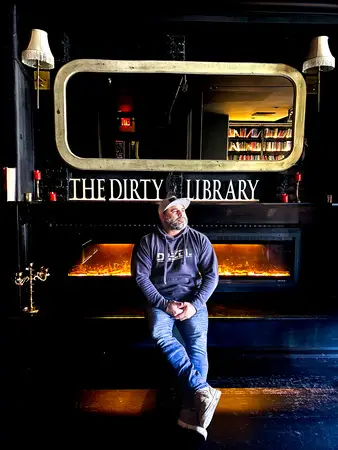 DJ Diezel has been creating havoc on dance floors all over the NY club scene and is about to make a splash in Astoria, Queens. In a recent meeting between Danny Hitlist and DJ Diezel, Danny offered Diezel a weekly residency on Friday nights at the The Rabbit Hole / The Dirty Library. Diezel was more than happy to oblige and will be opening the floor on October 20th and every Friday following with a house music vibe.
https://www.therabbithole.nyc/
Danny is one of the owners of all the Blend Restaurants throughout all of New York as well as other establishments such as The Rabbit Hole / The Dirty Library, Pappa Gallo in RVC, Mojo Restaurants, Citrico (just to name a few). The venue Diezel will be spinning at has a real intimate Vibe, it's a speak easy room, red leather couches that add a very sexy touch. The evening would be tagged "Dirty Fridays In The Library".
"and most of all it's a smaller capacity venue unlike places I've been playing, which means I get to connect better with the audience and vibe out with those that truly love the music. It's a spot people feel good about being at and it excites me to play there. And pushes me to put on a great performance which people will witness starting October 20th."
According to Diezel house music is becoming more prevalent in the clubs and in the festival scene. Many DJ's who opted to play hip hop and top 40 have transitioned more into house and tech house. Even Hip-Hop artists are working with producers in the house industry. Outside of pumping up the dance floors Diezel has currently completed two new tracks that he has sent over to DJ Chus of Stereo Productions to sign if not other labels. He is also mid-way through his second album titled "Man Of Many Hats" which should drop in 2024. Diezel is also collaborating with vocalists like Sakura, Bria Lee, and Chellie Garcia on upcoming projects. If you're looking for some slamming sounds and a chilled place to revel in, head out to The Rabbit Hole / Dirty Library in Astoria and DJ Diezel will take care of the rest.