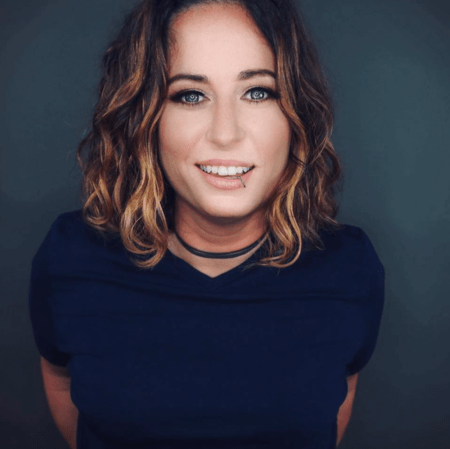 @skopemag news – monday – october 2, 2023 @ 5 pm est
https://www.facebook.com/SkopeMag/
https://twitter.com/skopemag
https://www.youtube.com/@skopetv2
https://www.instagram.com/skopemag/
APP – Apple iTunes –
https://itunes.apple.com/app/id1465224822?mt=8
@skopemag APP – Google / Android –
https://play.google.com/store/apps/details?id=hr.apps.n207414718
Support @skopemag –
https://www.paypal.com/donate/?hosted_button_id=3APKAKT8K6ETW
MULTIPLATINUM GRAMMY® AWARD-NOMINATED PRODUCER, RAPPER, & ARTIST PYREX IGNITES A NEW ERA WITH "VACUUM SEALER" OUT NOW
UNGHETTO INVITES LISTENERS INTO UNGHETTO WORLD ON CAPTIVATING NEW EP OUT NOW
Songs And Symphoniques: The Music Of Moondog Out Today
Biblioteka Announce New EP, Kikimora, Out 10/13 + Share New Single + Video
Seattle Garage Rock Ensemble Biblioteka Debuts Video for "She's Bad"
Zacari Recruits James Fauntleroy for "Reverse"
Shanghai Doom Hits the Boosters on Rap-Fueled Deep Dubstep Single "Lightspeed" ft. Dêtre on Bassrush Records – OUT NOW
Blake Burrow is back with the new single "Don't Blame It On The Bar"
Psych Rockers CACTUS FLOWERS Debut "Dead Moon Rising" from Upcoming LP out 11/17
Among the latest to emerge from a Texas psych-rock tradition that goes back more than fifty years, Houston's Cactus Flowers announce the November 17th release of their sophomore full-length Elation with leadoff single "Dead Moon Rising."
KILL SCRIPT Crafts Cinematic, Immersive Techno Two-Tracker 'EXTRACTION' EP on NIGHTMODE – OUT NOW
Danny Olson Covers the Verve and Fall Out Boy on 'Radio Cinema Part 2' EP on Lost In Dreams Records – OUT NOW
U2 LAUNCHES "U2:UV ACHTUNG BABY LIVE AT SPHERE" IN LAS VEGAS
German Rock Outfit UNTAMED Release New Single/Video "Get Out"
New Single Premiered via Celebmix from Acclaimed metal songwriter/drummer Miss Randall
[Video] M-Dot ft. Kore – Break prod. by Gajos (Dir. by Phillip Ledenyi)
New Release: Wahnschaffe: Falten
German band Wahnschaffe has just released a fresh new track. The long – awaited single " Falter" is full of intricate sounds that transport you into another dimension. As always, Wahnschaffe has delivered their delightful vocals and an outstanding production. This is a perfect fall season song to add to your playlist. Check it out on Spotify and other digital platforms.
KAT GRETA ANNOUNCES SUMMERY NEW SINGLE + VIDEO 'SEASON TO BELIEVE'
LINDSEY HINKLE GIVES US A "SENSE OF REALITY" WITH NEW SINGLE
With endearing lyrics like I get so nervous when you're around, butterflies keep my feet off the ground, "Sense of Reality" tells a stunning story about unexpected love.
BTS JUNG KOOK RELEASES '3D : The Remixes'
Treeboy & Arc share video for 'Midnight Mass'
MUSIC SUBMISSION – Debut EP (Machine) by WASTING MAY
"Back on Stage: Lindsay Layla Unveils Debut Single 'Come Back Nation'"
PROMO: New video to track "Good Life" by The Everettes (Brit-pop soul)
Italy's LAST IN TIME Show You "The Way To Rock" Off New Album "Too Late" Out Jan 2024
BIG HIT ANNOUNCES DEBUT SOLO ALBUM 'THE TRUTH IS IN MY EYES'
Swiss Black Metal Project FÉLONIE Share New Single "Le Garde de Fer"
Andrew Bishop Introduces New Sound Under the Moniker WAASH, Shares "There's Never Enough Voices"
CATAFALQUE Release Striking New Single "Possession"
One To Watch: Saint Harison Announces First Ever North American Headline Shows
Econoline Crush Unveils Powerful "Locked In Your Stone" Written Through Grief and Healing + Announces Tour Dates
Most Followed Country Music Artist On TikTok, Tayler Holder Releases New Single "Someone You Knew"
London Based Electronic Pop Singer-Songwriter Sofi Vonn Releases Music Video For Single "Ping Pong"
HUNTERGIRL DRAWS HUGE HOMETOWN CROWD FOR PRIVATE FIRST LOOK OF "AIN'T ABOUT YOU" MUSIC VIDEO