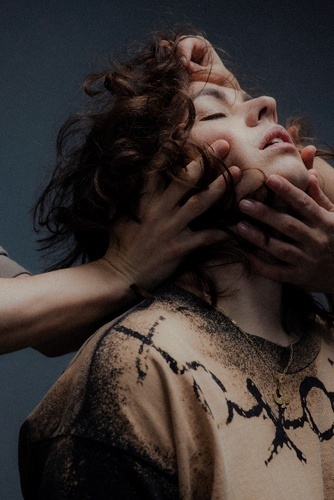 @skopemag news – wednesday – august 23, 2023 @ 12 pm est
https://www.facebook.com/SkopeMag/
https://twitter.com/skopemag
https://www.youtube.com/@skopetv2
https://www.instagram.com/skopemag/
APP – Apple iTunes –
https://itunes.apple.com/app/id1465224822?mt=8
@skopemag APP – Google / Android –
https://play.google.com/store/apps/details?id=hr.apps.n207414718
Support @skopemag –
https://www.paypal.com/donate/?hosted_button_id=3APKAKT8K6ETW
Rising artist Archer returns with the infectious bedroom-pop single 'Bittersweet'
Rising Gold Coast-based artist Archer makes an instant impact on the irresistibly catchy new single 'Bittersweet'; a playful bedroom-pop anthem that details the fallout of a one-sided relationship. Full to the brim with ear-worm melodies, dynamic production and infectious charm, Archer proves she is certainly one to watch on 'Bittersweet'.
Godfather of Canadian Punk Folk Movement EUGENE RIPPER Releases "Folk Song 3000″/"Go Van Gogh"; Announces World Tour
Pioneer of the punk rock fast folk movement, Eugene Ripper is back with an electrifying new single "Folk Song 3000" accompanied by the powerful B-side "Go Van Gogh" and series of shows for 2023. Steeped in the rich heritage of folk music infused with a contemporary twist, these tracks showcase Ripper's distinctive song writing and musical prowess.
Tastemaker Favourite Khazali shares euphoric new single 'Did It For Love'
Fast-rising pop luminary Khazali is back with his second single of 2023, the uplifting 'Did It For Love' out on 23rd August.
https://bfan.link/did-it-for-love
SODA BLONDE release cinematic new power ballad 'Midnight Show'!
EMELI SANDÉ ANNOUNCES NEW ALBUM 'HOW WERE WE TO KNOW' TO BE RELEASED ON 17TH NOVEMBER 2023 FEATURING THE NEW SINGLE 'THERE FOR YOU' OUT NOW
Emeli Sandé will release her sublime fifth album, 'How Were We To Know', on 17th November 2023 via Chrysalis Records. Launched alongside its lead single 'There For You' which has just received its first play from Zoe Ball on Radio 2, the album sees Emeli using her inimitable voice to its full astonishing potential. Fans have fallen for Emeli's immense talents over the course of a career that now surpasses a decade, with highlights including two #1 singles, which contribute to a total of eleven Top 10 hits, and phenomenal album success, led by the chart-topping, 8 x Platinum debut album 'Our Version of Events' which became one of the best-selling albums of the decade, contributing to her career total of 25 million sales to date.
OMD return with new album 'Bauhaus Staircase' & release album's Title Track…
Six years since the release of their critically-acclaimed, Top 4-charting The Punishment Of Luxury, synth pioneers Orchestral Manoeuvres In The Dark (OMD) return with their brand new studio album Bauhaus Staircase – out October 27th.
Spiritual Cramp announce debut self-titled album, and share new single 'Talkin' On The Internet' | 'Spiritual Cramp' out 3rd November via Blue Grape Music – UK tour with Militarie Gun
From San Francisco, Spiritual Cramp announce their long-awaited self-titled debut album, out 3rd November 2023 via the newly formed Blue Grape Music, home to Code Orange.
The Snuts release sun drenched summer anthem 'Dreams'…
Rapturously opening their sets at SWG3 in July, 'Dreams' is The Snuts at their vibrant best; Infectious, soaked in sunshine and packed to the brim with lead singer Jack Cochrane's singalong hooks. Produced by Jack and longtime collaborator Scotty Anderson at Watercolour Music in Fort William and Magic Box in Dundee, the track sees the band reuniting with WL collaborator Tony Hoffer (Beck, Depeche Mode, Phoenix) on mixing duties.
SANS SOUCIS RELEASES NEW SINGLE "LOST WHEN I'M AROUND YOU"
Today, Italian rising star Sans Soucis (they/them) releases 'Lost When I'm Around You' via Decca Records. Next month will see Sans Soucis headline London"s Corsica Studios on 22nd September.
Ashley Elle Drops Cry-On-The-Dancefloor Video "Somebody's Somebody"
Los Angeles-based artist Ashley Elle has dropped a music video for her latest single, "Somebody's Somebody." The cry-on-the-dancefloor indie-pop video artfully depicts the familiar tale of anticipation and disappointment when preparing to see the person you've been dating, only to find them captivated by someone else. "This song is for those who are not only going out to see a certain person or have a good time, but it touches on the insecurities and anticipation of how that moment will feel before you're even there. It's also about wanting to be carefree and having fun in the moment," explains Ashley. Watch the video and visit her website at AshleyElleMusic.com.
Swedish musician and vocalist MASAKA delivers his infectious debut single "Ragdoll"
Experimental doom folk band ØXN announce debut album CYRM to be released on 27th October 2023
CYRM, the debut album from experimental doom folk band, ØXN , will be released via Claddagh Records on Fri 27th October 2023. ØXN [pron. ox-en], comprising Mercury-nominated Radie Peat (LANKUM), Katie Kim, John 'Spud' Murphy and Eleanor Myler (Percolator), released their debut single 'Love Henry' earlier this year, which was then followed by a limited edition 12″ vinyl release of the single featuring a physical-only b-side track, 'Ninetto'.
LUCY TUN ANNOUNCES DEBUT EP UNREAL
Today sees London based pop experimentalist Lucy Tun announces that her debut EP Unreal, is due for release on October 13th. Alongside the EP announcement, Lucy shares a third offering in the form of 'Rabbit Hole', via Platoon.
DAMIEN ESCOBAR Snags The #1 Slot on The Jazz Billboard Charts With Smash Single, "TABOO"
Tony Jay shares new single / video "Isolated Visions" ahead of new Slumberland LP
Recorded entirely in 2021, Perfect Worlds, the new album by San Francisco's mysterious lo-fi pop legend Tony Jay, delivers an intimate record of thirteen dreamy, assured arrangements that further cements Tony Jay's status as a dejected crooner of the quotidian par excellence. Drawing inspiration from failed relationships, lack of sleep, a bicycle injury, and depression, Tony Jay (headed by Flowertown/Sad Eyed Beatniks member and SF scene mainstay Michael Ramos) pairs catchy melodies and hushed vocals with ethereal instrumental tracks.
HIPPIE DEATH CULT: watch "Better Days" video now!
Portland's most hybrid heavy and doom rockers HIPPIE DEATH CULT present a new single taken from their upcoming third studio album "Helichrysum", due out on October 20th through Heavy Psych Sounds.
Premiere: Hippie Death Cult 'Better Days' – New Album 'Helichrysum' Releases 20th October
SPIRITUAL CRAMP ANNOUNCE DEBUT LP + DROP SONG / VIDEO
San Francisco punks Spiritual Cramp have announced their long-awaited self-titled debut LP for November 3rd via the newly formed Blue Grape Music. Produced by Michael Bingham and Michael Fenton of the band, the album includes additional production from Carlos de la Garza (Paramore, M83, The Linda Linda's, Cherry Glazerr, etc.), who also mixed the album. Today they've dropped the first single from it, "Talkin' On The Internet," which comes with a Sean Stout (Death Grips, Trash Talk, Deafheaven, etc.) directed video that brings their raucous performance to the screen with the band clad in all-white tracksuits.
MOUTH FOR WAR: Colorado Aggressive Metalcore Outfit Joins The MNRK Heavy Roster
Alt-rock firebrand INGER LORRE gets "More Real" on new single
"How long has it been between studio albums? Quite a long time," says LA-based alt-rock legend Inger Lorre. Reflecting on her last release, Transcendental Meditation, released in 1999, she's ready to make a statement. "It was really a matter of money… and having something to say."
Enigmatic rockers Vambo's latest single, 'Sweet Christine is out now' – a taster of their long-awaited second studio album
Vambo's latest single, 'Sweet Christine,' out now, serves as a preview of their long-awaited second studio album, 'Vambo II,' set to be released on the esteemed German label, Pride and Joy Music.
Atlanta-Based Hip-Hop Project, Revival Season Share New Single/Video "Everybody" via Heavenly
A crunchy, lolloping beat and a super-fuzz bassline heralds the welcome return of Revival Season who are back with their new track for Heavenly Recordings, "Everybody".
OMD Announce New LP, Share "Bauhaus Staircase" Single + Video | 'Bauhaus Staircase' LP Due October 27 via White Noise
Over the past four decades — give or take a decade break — the illustrious and critically acclaimed Orchestral Manoeuvres In The Dark (OMD) have sold over 40 million records worldwide, establishing them as electronic synthesiser pioneers and one of Britain's best-loved pop groups. Their 13 long players include benchmark-raising classics Orchestral Manoeuvres In The Dark (1980), Organisation (1980), Architecture & Morality (1981), and Dazzle Ships (1983). OMD conquered the United States, and yielded the 1986 hit, "If You Leave" from the Pretty In Pink Soundtrack. They have also achieved 12 top 20 hits on the UK Singles Chart, as well as three top 20 hits on the US Billboard Hot 100.
OMD announce new album 'Bauhaus Staircase,' share title track
Shabazz Palaces' Robed in Rareness (Oct. 27th, 2023) + Hear "Binoculars (feat. Royce The Choice)"
Sub Pop will release Shabazz Palaces' Robed in Rareness, a new seven-song mini album, worldwide on October 27th, 2023. It is the first full collection of new material since The Don of Diamond Dreams, their critically acclaimed LP released in 2020.
LA FORCE — Shares New Single: "how do you love a man" || + New Album Out 29 Sept
La Force, the mesmerising solo project from Ariel Engle, unveils today a poignant third single and video titled "how do you love a man".
'XO SKELETON' the sophomore full length album will be out September 29th via Secret City Records.
KING takes listeners on a sonically wild ride with latest bilingual drop "CROWN"
A wildly ambitious and unpredictable production, the genre-fluid twists and turns of the track takes listeners on a rollercoaster ride of soft acoustic moments offset by stormy bass drops, mighty chords and a hip-hop flavored beat, allowing the rap star to lay down a relentless fury of bars while announcing his stake to the 'Crown'.
IRONTOM announce their upcoming album with today's release of "Super//Star"
Hailing from the hedonistic capital of the modern world, Los Angeles' IRONTOM today announce their upcoming album GEL pt.1 with the release of new single "Super//Star." Sonically spoofing a Guns N' Roses-esque, ready assemble, arena rock anthem, the new track is an ego trip fueled by delusions of grandeur. No one can tell you that you don't deserve everything when you think you are the greatest – Stream.
Sarah Jane Scouten shares hopeful track + visualizer "Wanderlust" ahead of LP out Sept 15
"Wanderlust," out today, is a guitar-driven, upbeat track that explores the difficulty of making a choice to live on one's own terms, and how that sometimes comes with sacrifice. The choice to move far from home and pursue music posed its own unique set of challenges, and the track out today delves into the idea that beauty and pain can co-exist. Scouten reveals, "For me, that meant leaving my family to follow the compulsive drive to write songs and sing them. Being a musician can be detrimental to your mental and physical health, let alone your relationships to loved ones and even yourself." Though it can be difficult, Scouten recognizes the rare opportunities she's had as a musician, allowing her to see the world, and eventually, meet her husband and move across the world. Scouten adds, "These things made my life beautiful but not without sorrow and regret."