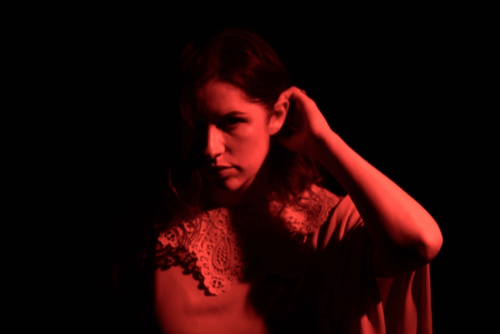 @skopemag news – wednesday – august 23, 2023 @ 11 pm est
https://www.facebook.com/SkopeMag/
https://twitter.com/skopemag
https://www.youtube.com/@skopetv2
https://www.instagram.com/skopemag/
APP – Apple iTunes –
https://itunes.apple.com/app/id1465224822?mt=8
@skopemag APP – Google / Android –
https://play.google.com/store/apps/details?id=hr.apps.n207414718
Support @skopemag –
https://www.paypal.com/donate/?hosted_button_id=3APKAKT8K6ETW
Watch: Patoranking "Higher" Video Out Now
Patoranking reveals his brand new video for "Higher," the opening track from his anticipated fourth studio album World Best (out Sept 6, 2023).
NASCAR ALOE DROPS ABRASIVE NEW SINGLE & MUSIC VIDEO "MSK1300"
Today, LA-based underground rapper and self-taught producer nascar aloe releases 'HEY ASSHOLE! (Deluxe)' and music video for new single "MSK1300", the continuation of his avant garde EP that marries abrasive rap with a distinct punk aesthetic. The extended EP arrives after three frenzied months of headlining shows where nascar put his visceral energy on display across the country in cities such as San Francisco, Chicago, Los Angeles, NYC and more.
DAWN OF ASHES Unveil Official Lyric Video for Dark New Single, "Heart Wrapped In Suicide"
LA based Dark Industrial Metal band DAWN OF ASHES continues their sonic exploration of extreme depression and mental illness with their newest single, "Heart Wrapped In Suicide." Originally premiered with METAL INSIDER, "Heart Wrapped In Suicide" was mixed by front-man KRISTOF BATHORY with ANGEL, CROWE, and BRENDIN ROSS (who also mastered), and is the first single off of the band's upcoming album, Reopening The Scars, release date TBD via ARTOFFACT RECORDS.
Serration share intense new single "Altar of Guilt" ft David Blom of Sanction
On their new single "Altar Of Guilt," Canadian band Serration have delivered an intense and feverish blend of metalcore in just under two minutes. Manically technical instrumentation is met by bellowing vocals and a heavy-hitting guest feature from Sanction vocalist David Blom. The song serves as the third track released, following "Shroud of Gnarled Tongues" and "A Suicide Note in Midi Format," from Serration's upcoming album Simulations Of Hell out September 15th on DAZE.
Out Now: Andrew X shares new music video for "Whatever It Takes"
RESTLESS ROAD RELEASE MUSIC VIDEO FOR "LAST RODEO"
Rising trio Restless Road (Zach Beeken, Garrett Nichols and Colton Pack) release the music video for "Last Rodeo," the title track from their upcoming debut album. The Gus Black directed video portrays three different characters overcoming their own hardships and adversities and embodying what the song is about.
CULT BURIAL Release New Single "Paralyzed"
Critically acclaimed blackened death-doom band CULT BURIAL have released their single "Paralyzed" on all streaming platforms. The song is from their upcoming album Reverie of the Malignant which is out on October 20th, 2023. The album will be released on CD, vinyl and digital formats.
Montreal's La Force Shares "how do you love a man" Via The FADER
Premiering at The FADER, the track is "a swan song to a dead man," in which La Force questions love beyond the grave. "How do you continue to give and receive love when the person you love is dead?" she inquires. "It's about loving into a void. It's about loving and communing with the spirit of a dead atheist who didn't believe in spirit." Its video was directed by Ali Vanderkruyk, Engle herself and Caely White; it explores a desire to change shape in order to connect with a soul that is no longer embodied.
Palace Watson returns with his new track "La La La" // Listen here
The untamed sound of Palace Watson returns with his animated new track "La La La (La La La)", heavily fuelled by booming instrumentation and distorted vocals, coming deep from within its creator.
Death Metal Band INTO THE DEEP Reveal New Single "Sandblasted"
INTO THE DEEP have released their new single "Sandblasted". The track is from their album Blackfin which is out on January 3rd, 2024.
Haunting Soul/Dream Pop Good Girls, Pretty Little Liars Placements
With their haunting and cinematic sonic landscapes paired with dynamic and soulful vocals, SPELLES returns with their stirring new single, "Holy Hells." The duo, made up of songwriters and instrumentalists Kathryn Baar and Luc Laurent, have written and produced a powerful and soul-drenched anthem that echoes their love of stoic philosophy and the art of perseverance. With lyrics such as, "In the kingdom of my ruin I made peace. From a dead land grew an Eden for all to see," and "It was the highs that saved me, lows they made me," "Holy Hells" celebrates personal transformation and transcending dissonant forces that consume us. Mixed by Andy D. Park (Deftones) and Mastered by Greg Calbi/Steve Fallone (David Bowie), "Holy Hells" is a sophisticated blend of indie pop and blues/gospel influences that combine to create a deeply affecting and spiritual composition.
Population II Shares "C.T.Q.S" Single + Video Via Post-Punk
Today, Population II is back with the release of "C.T.Q.S.,"the second single off their forthcoming LP Électrons libres du québec (due October 6 via Bonsound as the 100th album to be released by the Montreal-based label). It additionally comes alongside an accompanying video.
Montreal's Population II Fuses Post-Punk, Jazz, and Psychedelia With Their New Single "C.T.Q.S."
Robert LaRoche Announces New LP + Shares "Steal Your Heart"
Japan's HEXVOID Release New Music Video "You got the garbage, Losers get out." + Tour Dates For Canada And Mexico
Natural Palace – Debut Release 'Change Of Atmosphere EP' out September 2023 on sound as language / New Single "Feelin Healthy" Out Now
Atlanta, GA's Natural Palace features JD Walsh of Shy Layers, Ryan Rasheed of LeBlaze and touring member of Prefuse 73, Sean Rawls of Still Flyin' and Go Public and Ryan Bergeron of Je Suis France. Change Of Atmosphere EP is Natural Palace's debut release and the first of two new releases from the group. Natural Palace's debut full-length album is done as well and scheduled for a Spring 2024 release, also on sound as language (Brin, Euglossine, Ki Oni).
NASTY – Release Title Track Taken From Upcoming Album, "Heartbreak Criminals"
William Lee Golden and The Goldens Release "Why Me Lord" Music Video, Premiered By Singing News
Country and Gospel Music Hall of Fame and Grand Ole Opry member William Lee Golden and his sons 'The Goldens' have released their latest music video for "Why Me Lord" featuring Aaron McCune on bass vocals paving the way with a fresh new sound to this Kris Kristofferson classic. "Why Me Lord," directed by Jeff Panzer, is from their three-album set, 'Golden Classics' and pays tribute to the songs that have influenced their lives throughout the years. During the recording process, it became clear to The Goldens the importance of catching these special moments on video and sharing them with their fans. "Why Me Lord" can be found on their 'Old Country Church' gospel album included in 'Golden Classics' along with 'Southern Accents' and 'Country Roads.' 'Golden Classics' is the highly anticipated three-volume set that contains over 30 songs spread across several genres that all have had an impact on the lives and careers of William Lee Golden and The Goldens.
Love Ghost teams up with Mexican artist FLVCKKA on new single 'Haunted House'
"Haunted house" is a cool, underground anthem for alt kids, with a driving beat by Latin Grammy nominee BrunOG The song has lyrics in both English and Spanish and is a collaboration with Mexican artist, FLVCKKA, produced by BrunOG.
NandoSTL Releases "On Errthang" Starring Nelly Today
St. Louis rapper NandoSTL's official video for his standout track "On Errthang," featuring Nelly is here. The song appears on Nando's recently released project, 'Y.O.T.A.' (Year of the Ape) via Nappy Boy Entertainment, and arrives on the heels of his performing on T-Pain's 'Escape From Wiscansin: The Invasion' Tour.
C.O.F.F.I.N ANNOUNCE AUSTRALIAN ALBUM TOUR AND RELEASE SINGLE + VIDEO FOR "FACTORY MAN'"
Sydney smashers C.O.F.F.I.N have just announced a string of US tour dates in support of their new album, "Australia Stops". As a prelude to the excitement, they've also unleashed a brand new single and video.