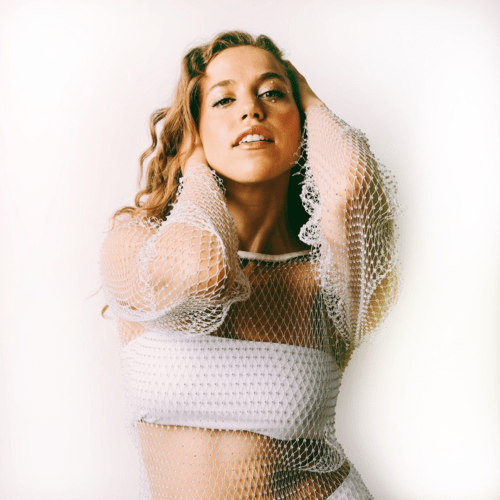 @skopemag news – saturday – august 19, 2023 @ 12 pm est
https://www.facebook.com/SkopeMag/
https://twitter.com/skopemag
https://www.youtube.com/@skopetv2
https://www.instagram.com/skopemag/
APP – Apple iTunes –
https://itunes.apple.com/app/id1465224822?mt=8
@skopemag APP – Google / Android –
https://play.google.com/store/apps/details?id=hr.apps.n207414718
Support @skopemag –
https://www.paypal.com/donate/?hosted_button_id=3APKAKT8K6ETW
"LIL BOO THANG" SINGER PAUL RUSSELL RELEASES HIGHLY ANTICIPATED SINGLE TODAY // SIGNS TO ARISTA RECORDS
Paul commented: "First and foremost, "Lil Boo Thang" is meant to be a good time. When I wrote it, I was stressed out on a Thursday afternoon so I just turned on some of the music that makes me happy and imagined that I was celebrating something. I think what makes the song special is the fact that so many of us are ready to just forget about whatever is happening around us and enjoy the good things in life – not just thinking back to good times in the past but creating new ones in the present day."
Samaria Shares New Single "tight rope"
Today, rising R&B singer-songwriter Samaria is back with her new single "tight rope." Made in LA, the song came from a place of uncertainty but after some time away, she is now excited to share it with the world. "tight rope" showcases Samaria's raw emotion and silky voice as she brings us on the journey of losing herself and finding her worth in herself instead of others.
New York-Based Neo-Classical Cinematic Pianist Doeke Shares Imaginative New EP 'Bewondering'
Today, Doeke (Jorn Swart), the New York-based poignant neo-classical pianist delivers his new EP, Bewondering via Nettwerk. Featuring singles "Bergen (Moutains)," "Sterrenhemel (Starry Sky)," and "Arctic," Doeke has paired each single with accompanied sheet music via his YouTube channel for listeners and fans to learn and play along. Bewondering is an enchanting collection of piano pieces that pays homage to the wonders of nature, and the sense of awe and inspiration they evoke. The music explores the many facets of our natural world, from the grandeur of mountains to the serenity of a starry sky. Each track captures a unique mood and feeling, yet all share a common sense of wonder and appreciation for the beauty of our planet. With its intricate melodies and Doeke's signature melancholic piano style, Bewondering invites the listener to take a moment to reconnect with the natural world and to feel inspired to cherish it.
Max Frost Returns With Heartbreaking Single "Creep Back;" Signs to Nettwerk
"When I wrote it, I had been living in isolation at the cusp of the pandemic freshly after a breakup," he recalls. "Despite all kinds of distractions, tours, and good things happening in my life, this person just remained a fixture in my mind. It came to a point where I accepted it might never change. I was at the end of a session where we hadn't gotten much. We were having some wine and a conversation about those one's that got away. And my friend said 'you know it's just funny how even years later those good ones can just creep back in there.'"
MADISON BEER RELEASES "SPINNIN'" NEW SINGLE & MUSIC VIDEO OUT NOW!
The smooth mid-tempo track features hypnotic guitars that build into a powerful chorus, with Madison's ethereal vocals bringing life to the contemplative lyrics. The song was co-produced by Madison and Leroy Clampitt, and written by Madison, Clampitt, Tim Sommers and Jeremy "Kinetics" Dussolliet.
Dylan Matthew Wants to Know: "Did You Tell Him About Me"?
Platinum-selling indie pop phenom Dylan Matthew drops his gut-wrenching new track, "Did You Tell Him About Me?", today. Out now on all platforms via The Hard Working Record Company, the soaring, piano-driven song is inspired by a real-life, bombshell event for the songwriter. Equal parts poignant and powerful, "Did You Tell Him About Me?" isolates Dylan's vocals to showcase the pain he faced in the experience and pairs them with the mellow and rich sound of the piano. At its core, it's a track that asks the question: do the people that leave us realize what they are throwing away?
RILEY THOMAS RELEASES MAJOR LABEL DEBUT SINGLE "I'LL BE DAMNED"
Young Scooter Releases New Single "Hard To Handle" Ft. Future Today
"Hard to Handle" comes after the release of "Trap it Out" (July 12), whose video has garnered over 1.3 million views on YouTube and counting. The aforementioned tracks, along with Young Scooter's most recent hit single "Come Eat With Us" ft EST Gee, with over 2.7 million views, are found on STREETS KRAZY and give a taste of his forthcoming, fan-anticipated project.
ZOE WEES RELEASES POWERFUL NEW SINGLE "LIGHTING" OUT NOW VIA CAPITOL RECORDS AHEAD OF HER DEBUT ALBUM, THERAPY
"Lighting" has a dynamic sound that tells the story of growth and the strength of one who refuses to bow down. The single is powered by Zoe's beautiful raspy vocals, which add an emotional edge to the narrative in the song. It'll serve as the first single released from Zoe's debut album, Therapy.
Gold Steps Unveils Poppy New Track "Undercover"
Shaé Universe Is Sensational on "Passenger Princess"
Speaking on the new single, Shaé said, "Passenger Princess was birthed from bittersweet feelings about my ex at the time. He'd sent me roses all the way from LA and I still wasn't over everything we'd been through when I received them so I put all my mixed emotions into this song. I think Passenger Princess is a very special song because not only is the title current and relatable, but the song's deeper message of not always knowing exactly how to navigate situations is part of being a human with feelings. A part that sometimes frustrates us but hopefully, through this song, people feel seen and confident enough to accept this grey area of life."
Gonza presenta su nuevo sencillo "Pa' ti"
IVOR NOVELLO NOMINATED KATIE GREGSON–MACLEOD RETURNS WITH NEW SINGLE "YOUR EX"
Following the success of her breakout single 'Complex' which is currently on over 45 million streams & her highly acclaimed EP 'Songs Written For Piano,' Katie Gregson-Macleod returns with bittersweet new single 'Your Ex' via Arista Records. Continuing the vulnerable and captivating song writing we've all come to love from Katie, 'Your Ex' is an empathic avocation to anyone who has ever questioned the relationship between a partner and their Ex. Holding a mirror up to ourselves in a way only Katie can do, her lyrics perfectly encapture that feeling of comparing yourself to someone else. The single also launches with a lyric video which you can watch here.
Bay area shoegaze band Blue Ocean signs to Slumberland, announces debut LP & shares title track
No Te Va Gustar Release "Algo Me Dice", Their New Single Featuring Enjambre
KIPP STONE DROPS NEW SONG & VIDEO + ALBUM COMING SOON
Jules Brave's "Nothing To Talk About" Begins Sorta-Villian Era
Rising pop singer-songwriter Jules Brave has released their highly anticipated dance-pop single, "Nothing To Talk About." With its delightful blend of upbeat melodies, Billie Eillish-esque drums, and empowering lyrics, "Nothing To Talk About" marks the beginning of a compelling musical journey that reflects Brave's personal growth as an artist overcoming a past relationship. "Nothing To Talk About" is available to stream and download worldwide.
ETHEREAL TOMB Release New Single "Victim Mentality"
Psychology Release New Single "The Economy"
Today, cerebral rock band Psychology have released "The Economy," the latest single from their self-titled debut album out September 8th via Cart/Horse Records. The track speaks to having your perspective changed for the better after meeting somebody new, featuring compelling lyricism and strategically layered guitar solos. Check out the premiere from New Noise Magazine here.
Premiere: Psychology Release New Single, "The Economy," off of Upcoming Self-Titled Debut Album
Track Out Today from Vanden Dool
CHRIS BROWN DROPS "SUMMER TOO HOT" VIDEO
VICTORIA CANAL DEBUTS EP WELL WELL
After experiencing creative and emotional catharsis through the creation of her 2022 EP Elegy, WELL WELL finds Canal is turning the lens back on herself to look inwards: grown from heartache and made with unabashed honesty, these new songs find the artist at her most vulnerable—and her most courageous. Recent singles "Shape" and "She Walks In" were the first time she'd shared on the themes of body image and body dysmorphia, pertaining in part to her limb difference, while "Company" arrived as a warm, heartfelt ode to friendship, exploring the liminal space that exists between platonic and queer love.
Touring with The Killers: New Canadian soulful pop
Miranda Joan is a Brooklyn-based singer, songwriter, and musician. Born in Montréal, Miranda spent her formative years growing up on the north shore of Vancouver, filling diaries with emotions and experiences; creating a safe place to land for both her heart and her imagination that would go on to form the basis of her song writing. Her influences range from Bill Withers, Stevie Wonder, and Carole King to Anderson Paak., Little Dragon and Robyn, drawing on both the classic and the contemporary. Miranda's personal experiences and the artistic and spiritual energies of the places she has called home flow through intricate song writing and playful production to form a unique blend of Soul-Pop.
Popular R&B and Pop Artist Tash Releases Toe Tapping Single "It's Really Not That Deep"
**NEW MUSIC ALERT** Amy Correa Bell Releases Empowering New Single "GO!"
Amy Correa Bell, the gifted, multi-faceted talent who continues to enchant fans with her incredible star power, returns for August with her empowering new single "Go!" The song is available now for fans to enjoy on all digital platforms, along with a dreamy neon lyric video.
COUNTRY RAP PHENOMENON JAMIE RAY DROPS NEW SINGLE & MUSIC VIDEO "PROBLEM SOLVER" FEATURING BOOSIE BADAZZ OUT NOW
On the track, bluesy distorted guitar underlines braggadocios verses from Jamie Ray. In between the magnetic hook, Boosie's instantly recognizable drawl practically melts into the production. The accompanying video finds Jamie Ray and Boosie surrounded by models clad in Daisy Dukes in the front yard of a suburban neighborhood. All kinds of shenanigans with ensue with motorcycles, trucks, and ATV's, living up to the promise of this wild joint anthem.
MULTIPLATINUM RAP STAR LIL TECCA RELEASES NEW SINGLE "HVN ON EARTH" WITH KODAK BLACK OUT NOW
Multi-platinum chart-topping artist Lil Tecca has teamed up with Florida heavyweight Kodak Black for a surprise collaboration, "HVN ON EARTH," out today via Galactic/Republic Records. The release marks the first collaboration between the two East Coast sensations.
Sadistic Force To Release 'Midnight Assassin'
Austin-based blackened speed metal band SADISTIC FORCE is gearing up to release their second full-length album, Midnight Assassin, this October. Following the release of their critically-acclaimed debut album and an impressive 11-date UK tour, the band returned to Texas to work on their upcoming project. Founder James Oliver fully immersed himself in the writing process, devouring countless hours of true crime and 80s slasher films for inspiration. The result is an album positively dripping with sinister undertones.
Loyal Lobos Shares Sultry New Single/Video "El Rio," Announces New EP 'LOBA VOL. 1' Out 10/27 Via Saban Music Latin
The talented Colombian-born, Los Angeles-based singer-songwriter Loyal Lobos announces her new EP LOBA VOL. 1 will be released October 27th, 2023 via Saban Music Latin. Rolling Stone's Latin Act to Watch in 2023 also releases her powerful and irresistible new single, "El Rio."
TAELA Releases "beetlejuice (dead to me)" via Young Forever/Capitol Records
Melody Fields Delve Further Into Psychedelic Fusion In New Single
Lil Durk's New Anthem & Music Video "F*CK U THOUGHT" Out Now !!!
"F*ck U Thought" sets the stage for the Deluxe Edition of his acclaimed blockbuster album, Almost Healed, coming later this month.
On the track, piano pierces a thick trap beat as guitar wails in the background. Durk holds nothing back on the verses as he leans into the production with a commanding cadence. It all culminates on a climactic and confident chorus with a middle finger raised as he warns, "You can't blame me I done put in too much work, f*ck you thought!" To accompany the song, he delivers yet another explosive and larger than life visual perfectly tailored to the mood.
FARINA x SEAN PAUL Lanzan Video de "El Vibe"
Tras colaborar con artistas de talla mundial como: Sia, Beyonce, Dua Lipa, Gwen Stefani, Ellie Goulding, David Guetta, DJ Snake, Major Lazer, Justin Bieber, entre otros, el reconocido rapero, cantante y productor SEAN PAUL acepta la invitación de FARINA para presentar 'EL VIBE', un poderoso tema que promete convertirse en el éxito del verano.
Redefining Rock: My Own Addiction Amplifies Energetic Sound with Cello Infusion in 'How The Story Goes'
My Own Addiction's new single "How The Story Goes" is right in line with this exciting new rock band's guitar-driven, high-energy sound. This time around, they added the cello — an unusual instrument for the genre, while the band was inspired by Metallica's use of the cello in some of their songs.