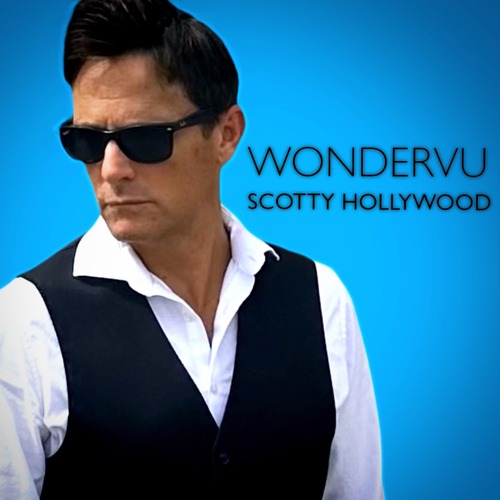 We're generally great fans of Americana and Folk music. The way these genres can wax poetic while remaining down-to-Earth leads to some of the most resonant music you can come across. But, it can get a bit stale when everyone puts forward the same sounds and ideas, so Scotty Hollywood's latest album, "Wondervu" is a tantalizing prospect for us.
Scotty Hollywood's "Wondervu" is a mesmerizing journey through the heartlands of acoustics, steeped in classic Americana and Folk sounds. It promises to take the sounds that we're all familiar with, and to brandish them with a fresh new coat of paint, so to speak. So, the question is, does it deliver on this promise?
From the very first track, "Ricochet," it's clear that this album is a tapestry of contrasting emotions. The upbeat and catchy riffs of the opening song immediately draw you in, but beneath the surface lies a layer of melancholy that sets the tone for the entire album.
What sets "Wondervu" apart is its ability to keep listeners engaged with its subtle shifts in style and mood. It's a brilliantly crafted album that manages to appeal to both devoted fans of Americana and Folk and those seeking a fresh musical experience. Scotty Hollywood has masterfully blended tradition with innovation, creating an album that pays homage to its roots while exploring new territories.
"Killing Time" showcases a dreamier side of the album. Its shimmering instrumentals give the song a smooth and joyful quality, contrasting intriguingly with the darker ideas it explores. This juxtaposition becomes a signature feature of the album, capturing the complex nuances of life and its emotional landscapes.
Throughout the album, Scotty's lyrics reveal a deep understanding of the human experience, touching on themes of love, loss, and the complexities of life. The combination of heartfelt storytelling and the seamless fusion of acoustic elements makes "Wondervu" a true gem in the world of contemporary Folk music.
The song "Jumpin' Joe" for example strikes a beautiful balance between melancholy and storytelling. The song's title may suggest something lighthearted, but it delves into deeper emotions, weaving a rich tapestry of sound with a minimalistic production approach. The layers of instruments naturally intertwine, creating a lush auditory experience that works wonders to the album's effect.
The title track and album closer, "Wondervu," brings a refreshing departure from the album's typical sound. It's a calm piano ballad, showcasing Scotty Hollywood's ability to evoke profound emotions with his vocals. The heartbreak in his delivery is complemented by the gentle touch of acoustic guitars, adding a layer of warmth that feels like a comforting embrace.
In conclusion, "Wondervu" is a triumph for Scotty Hollywood, showcasing his artistry and the evolution of his sound. Its emotional depth, musical variety, and impeccable production make it a must-listen for
anyone who appreciates the beauty of acoustic melodies and the timeless allure of Americana and Folk. Definitely check this one out if you haven't already!