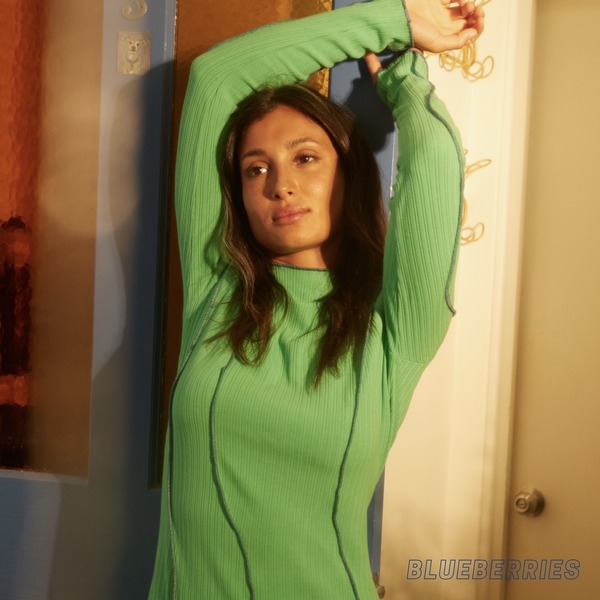 @skopemag news – monday – august 14, 2023 @ 4 pm est
https://www.facebook.com/SkopeMag/
https://twitter.com/skopemag
https://www.youtube.com/@skopetv2
https://www.instagram.com/skopemag/
APP – Apple iTunes –
https://itunes.apple.com/app/id1465224822?mt=8
@skopemag APP – Google / Android –
https://play.google.com/store/apps/details?id=hr.apps.n207414718
Support @skopemag –
https://www.paypal.com/donate/?hosted_button_id=3APKAKT8K6ETW
"Sebastián Medina "Sbm" enciende las pistas de baile con su nueva gira 2023
Tras su reciente lanzamiento musical titulado "Traidora" en colaboración con el rapero Yung Pleit, cuya canción ha causado sensación logrando posicionarse en el mercado latinoamericano. El cantautor Sebastián Medina, mejor conocido como "Sbm", de manera exitosa realizó su nueva gira musical llamada "Bailando Bajo El Sol Tour 2023" en la ciudad de Boston.
French Montana – Good Summer [DJ Pack]
Jim Jones feat. M Dot Taylor & Maino – Biggest Fan [DJ Pack]
BELLZA SHARES 'STUPID WORDS' VIDEO SINGLE & ALBUM NEWS
'Stupid Words' is the latest single release from Hastings (UK) teenage indie-folk artist Bellza.
Taken from the forthcoming debut album 'Goldfish' – the track showcases an independent artist who draws influences from folk pioneers such as Elliot Smith and Sufran Stevens whilst embracing the sonic experimentation of artists such as The Flaming Lips.
ASHNIKKO RELEASES MUSIC VIDEO FOR LATEST SINGLE "CHEERLEADER"
Directed by Joanna Nordahl, the music video melds elements of folklore and surrealism, drawing inspiration from the cinematic atmospheres of "Midsommar" and the fierce energy of "Bring It On." Ashnikko takes on the role as ringleader of a cheerleading cult comprised of none other than the Swedish national cheerleading team. The video sees the army of cheerleaders against a hauntingly picturesque backdrop as they perform competitive ritualistic dance routines with a forced smile. As the video comes to an end we see the consequences Ashnikko's character faces for refusing to conform to societal pressures.
Swedish Death Metal Band RAVEN BANNER Drops New Single/Lyric Video For "Raven's Call"
salamander Announce Debut LP, Share "xylem" Single + Visualizer via EARMILK
Today, Brooklyn-based salamander (Leo Frampton, PJ Hunter, and Ben Verde) announce details for their forthcoming debut LP, [container], due October 18 via all DSPs. To celebrate the announcement today, the band additionally shares the record's second single, "xylem" (a follow-up to their previously released track "ride"), alongside a visualizer created by Linnea Nugent.
Land of Talk Announces New LP 'Performances' Out 10/13 via Saddle Creek, Lead Single/Video "Your Beautiful Self" Out Now
Land of Talk today announced their new album Performances will be released on October 13th, 2023, via Saddle Creek. Defying expectations, the influential Montreal-based outfit led by Lizzie Powell reinvents themself on their fifth LP. Though it trades muscular guitar rock for understated piano, the self-produced album is still the most urgent and personal of Powell's to date. The swooning lead single "Your Beautiful Self" is a stunning showcase of the album's illuminated self-belief and effortless poeticism, as piano and drums steadily build to a gentle chorus ("Take a deep breath / Let it out / Show the love in") and an electric guitar riff punctures through, allowing for tangible catharsis to seep in.
Tsjuder release new music video
Today, Tsjuder are releasing a video for the title track off their new album. 'Helvegr' often means a journey or road that the souls of the deceased take after death. The video was recorded in Hallingdal, during a full moon, and casts a grim light over just how dark and treacherous it can get out in the Norwegian woods.
Sarah Mary Chadwick Unveils "Drinkin' on a Tuesday" Single/Video | LP out 9/15 via Kill Rock Stars
New Zealand born, Melbourne based multi-instrumentalist, songwriter, vocalist and visual artist Sarah Mary Chadwick will release her eighth studio record Messages to God on September 15 via Kill Rock Stars. Executive produced by Tony Espie (The Avalanches) and earning acclaim spanning Pitchfork, PASTE, BrooklynVegan, Exclaim! and more, the new collection is composed of broad, brightly coloured spiritual strokes and consists of dramatic retellings of having your heart broken, existing, movement and growth.
Bristol's Little Thief reveal addictively frenetic new single 'Geronimo'
Formed in 2015 by long-time collaborators Charlie Fitzgerald and Rhii Williams, Little Thief have created their own, unmistakable brand of raw, gritty and soulful alternative rock. They've previously played live sets at Glastonbury, Shambala and Liverpool Sound City Festivals, and the 2021 release of their debut album 'Under The Patio', recorded with Stew Jackson (Massive Attack), saw them receiving support from the likes of Far Out Magazine, RTE, Steve Lamacq (BBC 6), BBC Introducing, XS Manchester and Amazing Radio.
Sarah Mary Chadwick — Drinkin' on a Tuesday
New Zealand born, Melbourne-based Sarah Mary Chadwick will release her eighth studio album "Messages to God" due out September 15 on Kill Rock Stars. Today FLOOD magazine premieres the video for "Drinkin' no a Tuesday", third single taken from the record.
A LIGHT DIVIDED Release New Single "RAIN" to all major platforms
A LIGHT DIVIDED released their latest single "RAIN" to all major platforms on August 11, 2023. The single was produced by Kile Odell (Nita Strauss, Motionless in White, Saul). In support of the single, the band will hit the road this August with Rise Among Rivals.
Sultry American Singer Amber Jones Unveils Video for Debut Single 'BLUEBERRIES'
Burgeoning singer-songwriter Amber Jones released her debut single, 'BLUEBERRIES', on the 28th of July via Amber Jones Music. Notably, the song earned premiere support from tastemaker publication METAL Magazine, appeared on the prominent YouTube channel La Belle Musique, and garnered support from Irish National Radio RTÉ 2 FM. Though this is her first release, she has already worked with a noteworthy name: side-by-side with Scott Welch, a producer and mixing and mastering engineer who has worked with GRAMMY Award-nominated group Tank and the Bangas, she wrote a single that conveys her story, a song that lives in the sphere of Alina Baraz, Snoh Aalegra, and Aistè.
LEISURE finds their groove on dreamy new single "Back In Love"; Fall Tour On-Sale
Auckland's infused soul-electronic collective LEISURE unveil their exquisite new single "Back In Love" today. It is the third single from LEISURE's fourth LP Leisurevision set for release on September 29th. The band's latest masterstroke combines thick, funky bass with sugary sweet vocal melodies over a cool mellow groove. "I'll just fall back in love with you", goes the yearning chorus, a sublime dose of melancholia capped off by a triumphant horn section.
TA THOMAS WEIGHS THE "PROS AND CONS" OF HIS RELATIONSHIP IN NEW SINGLE
The emphatic record metaphors the balance scale of a relationship as TA tries to weigh his options and decode his feelings.
SLOMATICS Release New Single "Voidians"
"Voidians was one of the first songs written for Strontium Fields, so in many ways it sets out our stall for the album. We've been loud and we've been quiet, but on this song we wanted to be everything at once. This song also laid out the emphasis on vocals on the record and gave Marty the opportunity to really stretch himself as a singer. If we had to choose one song that represents the band, this one is as close as it gets" – David
YTB Fatt reminds you pimpin' ain't easy in "Pimp Problems" video
Beatking – "Outside"
VOILÀ RELEASES NEW SONG FEATURING KELLIN QUINN – "NEVERGREEN"
Blending dark post-punk beats with Alt Rock The Haptics, releases new single and music video "Zeroes"
Zeroes: "Anyone who's spent time in psychiatric care, especially in a hospital setting, knows the hopelessness of their long hallways and empty gazes. But there's also a powerful unity in suffering together, even at your lowest point. That's what inspired these words and propels this song to its conclusion, which is an acknowledgement of a mental health patient that Jin met years ago who unfortunately passed during her care." – explains the band.
STITCHED UP HEART Release Gripping New Single "Immortal"
"We really wanted to expand our limits and see how heavy we could go while still being melodic," explains Mixi. "There are a lot of hidden Marvel comic easter eggs in this track as well."