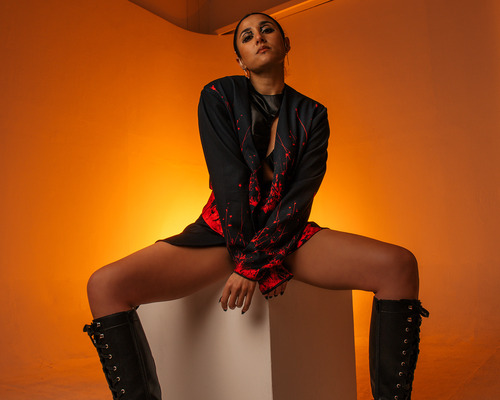 @skopemag news – tuesday – july 25, 2023 @ 12 pm est
https://www.facebook.com/SkopeMag/
https://twitter.com/skopemag
https://www.youtube.com/@skopetv2
https://www.instagram.com/skopemag/
APP – Apple iTunes –
https://itunes.apple.com/app/id1465224822?mt=8
@skopemag APP – Google / Android –
https://play.google.com/store/apps/details?id=hr.apps.n207414718
Support @skopemag –
https://www.paypal.com/donate/?hosted_button_id=3APKAKT8K6ETW
Jazz Trumpeter And Singer Matt Von Roderick Releases New Album 'CELESTIAL HEART'
"CELESTIAL HEART is a special album with a bit of magic, and it takes flight today," says Von Roderick. "In many ways CELESTIAL HEART represents a legacy of the singing trumpeter that I am honored to be part of. From Louis Armstrong to Chet Baker, there's a specific kind of alchemy that occurs when you combine real-deal jazz adventure with heartfelt song, channeled through a unique artistic voice. It's my intention that CELESTIAL HEART now makes its way into the hearts and minds of millions of people around the world, and provides the value that takes shape when you marry the inherent sense of possibility in creative jazz with the life wisdom and romantic lens of classic song. May it bring you a sense of poetic beauty, connection and inspiration."
BLACKLIST UNION Release New Single "Dirty Halo" + Official Music Video
Blacklist Union released their new single "Dirty Halo" from their upcoming release Letters from the Psych Ward on July 21, 2023. The album is slated for a September, 2023 release. The album will be available on all digital platforms, in addition to CDs and Vinyl.
Skope Magazine x The American Hotel System (RIYL Manchester Orchestra, Switchfoot)
NITE unsheath "The Trident"
Gov't Mule New Album Release 'Peace…Like A River' on Fantasy / Concord
Renowned GRAMMY-nominated band Gov't Mule, led by guitar legend, vocalist, songwriter, and producer Warren Haynes, has released their new studio album Peace…Like A River via Fantasy Records / Concord. The 12-song (+ 5-songs from their deluxe CD edition) rock journey is already being hailed as "perfection" and "captivating." The collection features guest appearances from Billy F Gibbons, Billy Bob Thornton, and Celisse. Peace…Like A River, the band's 12th studio album and follow-up to their chart-topping, GRAMMY-nominated blues album Heavy Load Blues, is available now digitally, on vinyl, and in a Deluxe Edition (on CD only and in this PlayMPE delivery for programming use). The Deluxe CD includes four brand-new tracks and an alternate version of the album track "The River Only Flows One Way" with Warren taking lead vocals.
BORN IN BLOOD Premieres "Inferno" at Metal Injection
Texas metal band Born in Blood is excited to release their next single, "Inferno" off of the upcoming EP, Can't Save Us All. "Inferno" delves into the aftermath of crawling out of the depths of your self-inflicted misery. The next stage of accepting failure and despair is your own "Inferno," trapped deep beneath the dark soil that becomes a welcoming embrace. "Welcome to my inferno" comments drummer, Stephen Bonilla, "'Inferno' is an excellent single for the upcoming EP. It starts to bridge the gap from the last album, Misery, and the new one, Can't Save Us All. 'Inferno' is unrelenting and filled with the rage of the current situation you're in. A perfect synopsis of our time when we were writing it during the pandemic."
Lo-Fi queer folk artist Madam Sad shares "Accepted" off horrors of capitalism concept LP
As part of a psychological horror concept album titled Paradise, that is inspired by the cold reality of capitalism, their latest track "Accepted" is about the main character in the album's narrative finally becoming accepted in the story. The symbolism behind violence being a key for acceptance comes from the idea that extortion in capitalism gets you accepted or admired. It's a purposefully bare bones recording with back-up vocals by Connor Marquis-young and Saxophone played by Connor bennett.
Brady Riley has us buzzed with new country single "Pour Decisions"
Country has long been a genre with certain stereotypes and little space for anyone outside of the norm. As an LGBTQ+ country artist, Brady Riley is here to shake things up a bit. He isn't afraid to be his natural self, a little bit of redneck and a little bit of Hollywood.
STREET TOMBS: Santa Fe Death Metal Practitioners Unleash "Diseased Existence" Video + August Tour Dates Announced!
Santa Fe death metal practitioners STREET TOMBS today unleash their new video for "Diseased Existence." The track comes by way of their debut full-length, Reclusive Decay, released early this year via Carbonized Records.
DYLAN SCHNEIDER'S ANTHEMIC "AIN'T MISSIN' YOU" ARRIVES AT COUNTRY RADIO
Named by Billboard as "country music's next rising star," Dylan Schneider "has a viral hit on his hands" (Country Now), today delivering his TikTok-charted, anthemic break-up smash "Ain't Missin' You" to country radio – the second most added song behind Chris Stapleton.
SMINO SHARES MUSIC VIDEO FOR NEW SINGLE "OLE ASS KENDRICK"
Shot in Smino's "very fav city" London and directed by Hidji World [Metro Boomin,ASAP Rocky, Latto], the clip opens in a dry cleaners and cuts to a pair of girls on a carousel in wedding dresses. In between, Smino raps to the camera and cruises in reverse atop a classic convertible. These evocative vignettes mirror the ebb and flow of the track as his instantly recognizable delivery and wiry cadences careen over soul-spiked production. Much like everything he does, "Ole Ass Kendrick" pops off with a funky and fiery vibe all its own.
Jet City Sports Club return with new single 'Drug Store (Waste My Time)'
Constructing dreamy indie pop soundscapes is something that Sydney's Jet City Sports Club are masters of, at this stage of their career.
Quickly winning hearts of new fans in 2022 with releases such as 'Green Thumb' and 'Feeling It All', the four-piece have returned for 2023 to level things up and broaden their scope, with the release of the shimmering new track, 'Drug Store (Waste My Time)'.
TRIPPIE REDD DROPS NEW SINGLE "LAST DAYS" + LAUNCHES ALBUM PRE-ORDER
Named one of Spotify's 'Top 50 Most Streamed Rappers,' Trippie Redd continues his next era of music with the second single off his upcoming album A Love Letter To You 5. The series that started it all back in 2017, A Love Letter To You notoriously highlights themes of love through smooth hip-hop flows backed by iconic samples and beats. With four iterations released in the last six years, the upcoming album guarantees to see Trippie at his best, with first single "Took My Breath Away" featuring singer/songwriter Skye Morales and now "Last Days" hinting at what's to come.
Founder Paul Amorese Launches Buddisystems The Online Platform Helping Musicians Get Paid Faster Media
Buddisystems, a cutting-edge online platform designed specifically for musicians, is revolutionizing the way bandleaders book their gigs, pay musicians and report taxes. With a comprehensive suite of features, Buddisystems aims to streamline workflows and empower musicians to take control of their finances, ensuring they get paid faster and more efficiently than ever before.
If you are a bandleader or a music venue, you can sign up for a premium account and have access to a centralized hub where music business owners can effortlessly manage their payments. The platform's intuitive interface allows for a unique, automated booking experience by enabling the bandleader to choose their top 3 favorite musicians and based on their availability, book them all with one click.
SUN'S SIGNATURE — Share Gwenno Remix Of: "Golden Air" || + Extended EP Out 25 August
Sun's Signature have shared a new remix from the special extended edition of their self-titled EP, which was released last year via Partisan Records for Record Store Day.
Listen now to a remix of EP highlight "Golden Air," by Mercury Prize-nominated Welsh singer Gwenno.
LA pop-rock star GUNNAR releases 'The Chase' video
An energetic mood fuelled by dizzying rhythms and dexterous guitar work ushers you into 'The Chase', a sublime pop-rock track that frames young love and its inevitable highs and lows. The video, directed by The Young Astronauts, follows GUNNAR on his own wild goose chase through the streets of LA.
Married duo Strange Flesh defy societal standards in experimental avant-pop single + video 'Very'
British/American duo Strange Flesh, previously known as The Casual Sexists, have returned with their brand new single and video 'Very', due to drop 14th July 2023 via House Of Zed.
Indie hip hop visionary's stylish new video – Ess_West 'Damn'
SLOW PULP share new single 'Doubt' | New album 'Yard' out 29 Sept via ANTI- | UK / EU headline tour this Autumn
SALT ASHES Washes Away the "Stains" of Trauma with Dramatic New Video
"I knew I wanted to do something with rain to symbolize the washing away of the 'stains' or pain, but what we created was better than I could've imagined. This was a genuinely beautiful collaboration between myself, the director, choreographer, stylist, MUA and hair that grew into this visual piece of art, in my opinion." – Salt Ashes