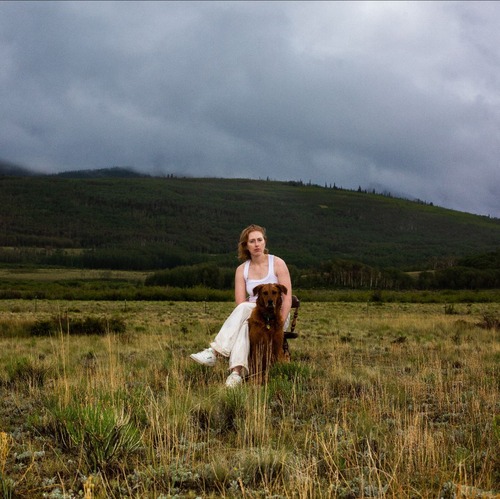 @skopemag news – tuesday – july 18, 2023 @ 3 pm est
https://www.facebook.com/SkopeMag/
https://twitter.com/skopemag
https://www.youtube.com/@skopetv2
https://www.instagram.com/skopemag/
APP – Apple iTunes –
https://itunes.apple.com/app/id1465224822?mt=8
@skopemag APP – Google / Android –
https://play.google.com/store/apps/details?id=hr.apps.n207414718
Support @skopemag –
https://www.paypal.com/donate/?hosted_button_id=3APKAKT8K6ETW
Skope single submission: Murs X Wiardon, "Flowers For Guru". Guru of Gangstarr celebrated by West Coast underground vet
Murs is a trailblazer of first the West Coast then the global underground hiphop scene, going from selling cassettes of his music around the world with Living Legends to releasing albums with Warner Music Group, Def Jux, Rhymesayers, Strange Music and Dame Dash to name just a few. On October 13, 2016, Murs set a Guinness World Record for rapping for 24 hours non-stop during a live stream on Twitch. At age 16, Austin-based rapper/producer Wiardon broke wide on the music scene at age 16 with his debut release NUMBA1VIKTIM which took Soundcloud by storm. Wiardon says "I met Murs as a fan when I was super young and he followed me on social media and watched a lot of my growth as a musician so to be able to link up and do this project is special to me – shoutout murs and tim for reaching out and letting me be a part of this one." Mid90s has set the release date of speak n spell: deluxe edition for August 11 – hip-hop's 50th birthday.
Singer-Songwriter Lance Rodriguez Drops Debut Album 'Empath'
Lance is known for crafting highly personal tracks that weave acoustic, pop and soul elements to create a hybrid pop sound that's varied and emotive. 'Empath' carries on this trend as it showcases Lance's development as a songwriter. Throughout the album, Lance offers listeners a glimpse into his life and emotions, touching on topics from love, romance and sex to vulnerability, transparency and nostalgia.
Japanese Idols PASSCODE Announce First US Tour, Release Video For "GROUNDSWELL"
Japanese metal idol group PassCode, who played a sold-out show at Nippon Budokan last year, will be embarking on their first US tour. The tour kicks off on Sunday, September 3rd at The Cambridge Room at House Of Blues in Dallas. They will then perform at Gramercy Theatre in New York on Tuesday, September 5th, and at The Echo on Thursday, September 7th.
MJ Lenderman signs to ANTI- | Shares new single/video "Rudolph"
Molly Burch announces new album 'Daydream' out 29th September 2023 via Captured Tracks and shares 80s pop new single 'Physical' with video
Molly Burch is back to announce new album Daydreamer out 29th September via Captured Tracks. The album announce comes alongside her new single 'Physical', a dark and sultry '80s mid-tempo jam building off her reflective penmanship with open-hearted lyrics and gentle vocals.
Apollo Brown & Planet Asia Drop "Get The Dough Off" | Announce New Album 'Sardines'
Prolific Detroit beatmaker Apollo Brown and Fresno Rap veteran Planet Asia are proud to announce their new album Sardines. Due out September 8th on Mello Music Group, Sardines is the followup to the duo's beloved 2017 collaborative album "Anchovies." Apollo and Planet Asia improve upon the minimalist, grimy Hip-Hop theme from the first collab with pristine execution. Along with the announcement Apollo Brown and Planet Asia share the album's first single "Get The Dough Off."
The Wheel Workers Share Video for Single "Suck It Up"
The Wheel Workers can be described as less of a singular band and more of a Texas-based underground indie music collective that spans two decades and more than 15 contributing members.
REZN & Vinnum Sabbathi: new single "Morphing" out now
Prepare to take off into outer space with the heavy and hypnotic new single from US atmospheric doom revelation REZN and Mexican sci-fi doom goldsmiths Vinnum Sabbathi. "Morphing" is taken from their collaborative album "Silent Future", to be released on August 11th through Blues Funeral Recordings.
Alex Amor announces new EP 'Super Sonic' + shares radiant new single "Time To Smile"
(18th July) London-based Glaswegian Alex Amor has announced her new EP 'Super Sonic' will be released 3rd November via Young Poet (WOOZE, Conor Albert) with the release of radiant new single "Time To Smile". The new project will comprise 7 tracks and includes the previously released singles "Wandering Eyes" and its title track "Super Sonic".
HOLY FOOL REVEAL SECOND SINGLE, 'QUEEN OF THE DEAD'// LISTEN HERE
"Queen of the Dead" is set in the space between the waking states of life and death. A kind of limbo plain. The moment in which we consider the worth of our earthly toil and question the very morals of our maker herself."
Laid-back track inspired by Homer's Iliad
Soaked in the bright psychedelia of the 1960's and dipped in the indie rock explosion of the new millennium, The Velveteins are best described as a bridge between the two. Inspired after living out of a camper van on the beaches of Australia for a year, frontman Spencer Morphy returned to Canada and started the band with co-songwriter Addison Hiller in 2014. Later joined by Dean Kheroufi, Daniel Sedmak and Cam O'Neill, the fivesome have since made a name for themselves for their incendiary live performances.
Tony Bennett, Stevie Nicks, Willie Nelson, Chuck D, and more feat. in new book, "The Singers Talk"
Permuted Press is proud to announce The Singers Talk – The Greatest Singers of Our Time Discuss the One Thing They're Never Asked About: Their Voices, a groundbreaking collection of conversations with the greatest vocalists of the modern era by author/musician Jason Thomas Gordon, to be published on September 5. Pre-orders are available now.
Shoegaze Duo Curling Unveils "Patience" Video | US Tour Incl. Dates w. Nation Of Language
Today, they are thrilled to unveil the second album cut "Patience," a sour-and-sweet alt-rock bite, alongside an official video. Gelman shares, "Patience was originally a really languid acoustic song Jojo had written, but it turned into this huge anthemic rock song by the time the rest of the band added to it. It's full of little details and hooks and was one of the high points of recording No Guitar. Music video director John MacKay took the lyrics about BDSM and the idea of taking pleasure in pain and made a video where the protagonist is being chased through the streets and alleyways of NYC by a Terminator-like dominatrix."
Viji Announces Debut Album 'So Vanilla' Out Oct 27 Via Speedy Wunderground
ELIJAH JOHNSTON RECKONS WITH "DOWNTOWN LIVING" ON SIZZLING NEW SINGLE
When he first catapulted onto the Athens, GA music scene as an undergrad in 2018, Elijah Johnston wasn't sure what to make of his surroundings. A freshly-enrolled music student at the University of Georgia, the burgeoning songwriter sought camaraderie in fellow noise-makers, quickly becoming a staple sideman and collaborator to local groups such as Hotel Fiction and Well Kept. Now with five solo albums to his name, Johnston returns today with "Downtown Living" – a raucous anthem that underscores his complicated sentiment about life in the city. The single is Johnston's first release with Athens-based music label Strolling Bones Records (an imprint of New West Records) and is available now via all digital streaming platforms.
Sampha Joins Laura Groves (fka Blue Roses) On New Single "D 4 N" / Album Out Aug 11 via Bella Union
Commenting on the track Groves says: "D 4 N is about the promise and possibility of escape and the problems that catch up with you after you think you've pushed them away. I've often felt pressure to maintain a strong exterior – this song is a reminder to keep moving through the barriers and find the pleasure in dreaming, living and sharing all that we have to offer ourselves and each other."
Ariana Delawari & Devendra Banhart team up on new single "You Can Love Again"
HUNNY Share Saccharine New Single "solo"
Today, Los Angeles natives HUNNY share new single "solo" ahead of their sophomore album Hunny's New Planet Heaven out on October 6 via Epitaph Records.
20 WATT TOMBSTONE Announce New Album The Chosen Few
Get into the swing of 20 WATT TOMBSTONE's death blues. Their combination of heavy distortion, stoner rock and blues, it's the thrill of rock 'n' roll with a metal twist. The duo's new album, The Chosen Few, will be released on October 20th, 2023.
WATCH: CHAYCE BECKHAM PREMIERES THE VIDEO FOR VIRAL HIT SONG "23"
Originally released during his winning Idol season, the breakout hit instantly shot to the top of numerous viral charts, including #1 on iTunes All-Genre and Country charts. The first to ever win the star-making competition series with an original song, "23" is a deeply personal story about a man's hardships, written during a particularly dark time in Chayce's own life before he auditioned for American Idol.
YTB Fatt & Rob49 Give Their Word in "Bet I Whip It"
Vevo and Saint Harison Release DSCVR Video of "Homies"
GRAVERIPPER Release Title Track From Upcoming Album Seasons Dreaming Death
Blackened Thrashers GRAVERIPPER have released the title track from their upcoming album Seasons Dreaming Death via Toilet Ov Hell. The album is set to be released on vinyl, CD and cassette via Wise Blood Records on August 25, 2023.
Hallie Spoor Announces New Album, Shares Single "Diamond Ring" via chorus.fm | 'Heart Like Thunder' Out 10/17
Today, Hallie Spoor announces her forthcoming EP Heart Like Thunder due out on October 17th by releasing her lead single "Diamond Ring." Spoor elaborates on what the track means to her and how it came to be:
Puma Blue Shares New Single "Dream Of You" / New Album Out Sep 1 / North American Headline Tour in Nov
THE ARMED DROP NEW SONG + VIDEO "EVERYTHING'S GLITTER"
Josh Gallagher Releases New Single "Father To Father"
"Father to Father is one of the most important songs I've ever written. It's crazy to think about bringing a kid into the world. How can something so small be larger than life? It's hard to wrap your head around. Being a Dad is the best thing I'll ever be, so I want to do it right. And this song goes straight to the source for some advice on how to do that." – Josh Gallagher
The Intemperate Sons Release New Single "Faceless Man" + Official Music Video via FRAME|WORK
An All-New KING KOBRA Is Ready To Strike With Their Boldest Album Yet, Share New Single & Video For WE ARE WARRIORS!
Now, a new line-up of the band, perhaps their strongest gathering yet, is ready to announce the release of We Are Warriors, the band's hard-hitting 7th studio album. KK founder Appice is joined once again by longtime bassist Johnny Rod, and vocalist Paul Shortino who welcome to the den the newest vipers, Quiet Riot guitarist Carlos Cavazo and former Dio member Rowan Robertson. With these two talented virtuosos aboard, We Are Warriors is bound to be one of the band's most celebrated albums!
Check out the first single, the supercharged title track, which is being released today on all digital platforms. The band even recorded a captivating performance music video that proves these veteran rockers still have what it takes to bring the rock!
"Sexy Drill" Pioneer Chow Lee Drops New Album Hours After The Club
Sorry Share New Single "Screaming In The Rain Again"
London's Sorry have shared their new single "Screaming In The Rain Again," a brand new recording of the epic penultimate track – and a fan favorite – on their critically acclaimed second record Anywhere But Here, first released in October 2022 on Domino. The band have also announced their debut shows in Japan and Australia for October this year.
SANDS announces new Shoegaze-infused record 'The World's So Cruel' – October 23
London-based multi-instrumentalist SANDS is delivering the single 'Transmission' on 10th July 2023. The uplifting shoegaze track is the first single off of his new album 'The World's So Cruel' that is set to be released on 13th October 2023.