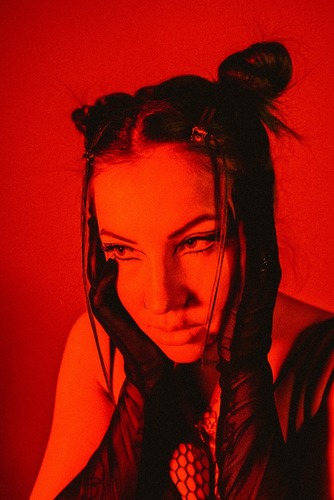 @skopemag news – wednesday – july 12, 2023 @ 1 pm est
https://www.facebook.com/SkopeMag/
https://twitter.com/skopemag
https://www.youtube.com/@skopetv2
https://www.instagram.com/skopemag/
APP – Apple iTunes –
https://itunes.apple.com/app/id1465224822?mt=8
@skopemag APP – Google / Android –
https://play.google.com/store/apps/details?id=hr.apps.n207414718
Support @skopemag –
https://www.paypal.com/donate/?hosted_button_id=3APKAKT8K6ETW
LAKEYAH FLAWLESSLY CAPTURES A SUMMER'S FUN IN NEW "WANT EM HOOD" VIDEO
Directed by Diesel Filmz (Latto, Lil Baby, Lil Durk), the video flawlessly captures a summer's fun in a way that doesn't feel forced. Complete with a surprise cameo from Maiya The Don, Flo Milli, and Skilla Baby to name a few, Lakeyah hits the court by day and parties by night, bringing her concept to life and affirming her It-girl status.
Ellaya Ayal Mor – Come Again – Single
The song combines the art of Spoken Word with Ellaya's powerful yet peaceful singing.
The song was recorded at the Silence & Sound festival in the island of Corpo in Greece. The recording was then taken into a studio where it was perfected to its mystical being.
Music Submission: Wuzy Bambussy new single 'Matinee'
Matinee is the glorious sound of endless summer, where the woes of the world are banished, if just for a fleeting afternoon. Soulful 1970s style funk is the theme in the verses, giving way to a soaring, celebratory chorus. All brought to life by the inimitable Bristolian vocalist Kat Harrison. The listener is transported instantly into a moment where 'no drama and no tragedy' is the lyrical mantra and 'blue notes, they won't get played'
Alt. Rockers SHALE Captures Raw Anxiety In "Shake" And Announce B.C. Tour
Anxiety is a mental health issue that can make you feel very vulnerable. When you feel this fragile, it can be hard to talk about to your loved ones or anyone who hasn't experienced it. Victoria, BC-based alt.rockers Shale captures the rawness of anxiety in their new single "Shake", along with new British Columbia dates below.
Introducing multi-instrumentalist Re Teu from London/Nottingham, and euphoric debut single 'Glas'
BIRDY RELEASES RELEASES NEW SINGLE 'PARADISE CALLING'
Today – 12th July 2023 – Birdy releases her sensational new single, 'Paradise Calling', out via Warner Music. Following the release of 'Heartbreaker, 'Raincatchers', and 'Your Arms' earlier this year, 'Paradise Calling' is the third single to be released from Birdy's upcoming album, Portraits, which is set for release on Friday 18th August 2023.
ZZZ. RELEASES NEW SINGLE & MUSIC VIDEO "U & I" FEATURING STUNNA GAMBINO & JEHKAI
Zzz., Stunna Gambino, and Jehkai unlock uncontainable chemistry as they trade bars back and forth atop otherworldly production punctuated by delicate piano and loose beat-craft. Billowing through a plume of smoke, their interplay gives way to an emotional and entrancing refrain, "Running through the world, just so I can shine. 8 billion in the world, it's just U & I." In the accompanying visual, these three buzzing outliers cruise the city in a white Rolls Royce. They turn up around town, spitting rhymes on the rooftop of a metropolitan parking lot. The grainy footage and nighttime backdrop seamlessly evoke the hazy and hypnotic mood of the track.
RISING POP-PUNK STAR CHARLOTTE SANDS SHARES HER NEW EP 'GOOD NOW'
Fresh from winning the Heavy Music Award for Best Breakthrough Album for 'Love and Other Lies', Charlotte Sands today unveils her new EP 'Good Now'. The EP continues Charlotte's rapid rise in 2023, which has also seen her earn her debut Radio 1 airplay, tour as special guest to PVRIS and perform at both legs of the Slam Dunk Festival, where she also joined PVRIS and The Maine (performing their collaborative single 'Loved You A Little', a Top 5 Alternative hit) during their sets.
PRESS RELEASE: Miink releases new electronica EP series!
During a recent stint living in and around Mexico, producer and multi-instrumentalist Miink found the detachment from a disillusioned London and new, ever-evolving landscapes presented a sanctuary that fostered unrestrained creativity.
French metal/post hardcore band Ways. releases new single/video "Erase"
Ways. is a Metal Alternatif / Post Hardcore band from Paris, France. The band offers a powerful, dynamic and melodic music close to alternative metal and post-hardcore. The band is most prominently influenced by bands such as Architects, Alexisonfire, The Ghost Inside, Thrice, Underoath and more.
GEORGIA RELEASES NEW TRACK "ALL NIGHT"
Ahead of the release of Georgia's third album, Euphoric, on July 28, she has revealed new song, the sun-soaked, hands-in-the-air banger "All Night." "All Night" follows "Give It Up For Love" and "It's Euphoric," three tracks that showcase the broad spectrum of dance music to be found on Georgia's dynamite new record.
Arny Margret Announces New EP 'Dinner Alone' Out 9/22
Icelandic singer/songwriter Arny Margret today announced her new EP dinner alone will be released on September 22nd, 2023 via One Little Independent Records, and shared its lush and ethereal lead single "i went outside." Margret says the track is about "going through things, making mistakes, and accepting that I'm not perfect." The follow-up to her 2022 LP they only talk about the weather, her new EP marks both a sonic and emotional shift for Margret. Lyrically, she finds comfort and confidence in complete candor, and her rich, intimate arrangements allow her to delve further into themes of self-reflection and existentialism.
Rockshots Records – "The Story Goes On" w/ EUNOMIA's New Single Off New Album "The Chronicles of Eunomia Part 2" Out Sept 2023
"Let's explode into our first single! This is the fastest song I have ever written, I have always wanted to make a song that could fit into a Dragonforce album. Ivan Giannini from Derdian/Vision Divine and Arnaud Ménard from Alkemyst sings their hearts out in this one. Fast riffs, fast and melodic guitar solo from the one and only Jimmy Hedlund from Falconer, a lot of fast epic drums, and an epic chorus. This song is the last song on the album, but I felt it needed to be shown first because I love this song so much." comments Peter Danielsen.
Franco-Armenian Duo Ladaniva Announce Debut Album
Cloudland Canyon shares new single "Circuit City" ahead of new LP out July 21
Italian chaotic hardcore unit unveils "Witches" lyric video
NATE SMITH PREMIERES SMOLDERING MUSIC VIDEO FOR HIT SINGLE "WORLD ON FIRE"
In the video directed by Chris Ashlee, Smith is surrounded by flames as he belts the rock-infused anthem with his fire from within vocals.
Smith, who is currently opening for Thomas Rhett on his HOME TEAM TOUR 2023, wanted the video to encapsulate his live performance. "I was thrilled when Chris Ashlee turned in the treatment for the music video because it would give fans an idea of what the energy is like at a live show!" he said.
THE LION'S DAUGHTER Shares Unnerving Music Video for New Song via Metal Injection
"Saying that this album was influenced by everything-that-I've-ever-liked-ever isn't a very good answer, but it's an accurate one," explains frontman Rick Giordano on 'Bath House's' unique sound. "I turned the left side of my brain off completely and let a lifetime of soaking up great art just come to the surface naturally. There are bits of all the things I love in there… from old Metallica to film scores to industrial and whatever else, but I think these things have melded together in a way that is cohesive and not just nonsensical genre-hopping. There are clean vocals and guitar solos, a lot of things that we've never tried before. It really feels like you uploaded my entire record collection to a hard drive and had an AI create an album based on that."
THE LION'S DAUGHTER's New Single "Bath House" Is Everything From Industrial To METALLICA
Studio D'lux Releases New Single "Slow Burn"
Studio D'Lux features an all star line up from legendary bands Chicago, Steely Dan, and Billy Joel on new yacht rock vibe single. This is the follow up from the recent Studio D'Lux EP, which released on December 2, 2022 and has so far streamed 200k on Spotify. This project and song is written and produced by singer/keyboardist Doug Kistner. Grammy winner Bill Champlin, best know for co writing "After The Love Is Gone" for Earth Wind & Fire and for his voice on "Look Away" and "Hard Habit to Break" by Chicago, adds his soulful vocals to the track. Famed rock drummer Liberty Devitto and bassist Malcolm Gold supply the grooves. The song takes a turn at the 3 minute mark and features a guitar solo from Steely Dan's Jon Herington.
TEE GRIZZLEY & SKILLA BABY RELEASE HIGHLY ANTICIPATED MUSIC VIDEO FOR "GORGEOUS"
In the summer-ready visual, Tee Grizzley and Skilla Baby kick back and cut loose surrounded by a bevy of models. They effortlessly trade bars by the pool and inside of a massive mansion.
ONE Musicfest & Live Nation Urban Unveils Spectacular Lineup for 2023
ONE Musicfest, the premier urban music festival of the fall season, in partnership with Live Nation Urban, is thrilled to announce its highly anticipated lineup for this year's festivities at the historic Piedmont Park. The two-day festival is set to take place on Saturday, October 28th, and Sunday, October 29th, at Piedmont Park, located at 1071 Piedmont Avenue, Atlanta, GA 30309, promising an unforgettable weekend of music, culture, and celebration.
BLIGHT HOUSE: Decibel Magazine Premieres Song From Rhode Island Death Duo Featuring Ron Varod And Glumi UwUhammer
Decibel Magazine today unveils "Too Ugly To Live, Too Dumb To Die," from Charlestown, Rhode Island-based demented grind/death ghouls, BLIGHT HOUSE. The new track precedes the band's first record in five years, Blight The Way, ready to be put on the slab in early August through their cohorts at Syrup Moose Records.
Track Premiere: Blight House – 'Too Ugly to Live, Too Dumb to Die'
Fur Trade Announce New LP, Share "Signature Moves" Single + Lyric Video
Mau y Ricky Rise to #1 at Radio with "Manos Frias" in Mexico & Venezuela
Multi-platinum award-winning duo Mau y Ricky rise to #1 at radio in their home country of Venezuela, on both the Pop and General charts, with single "Manos Frías," alongside accompanying artists Reik & Beéle, additionally hitting #1 at Pop Radio in Mexico. Since its release in May, the track has received over 15 million cumulative streams, was added to Spotify's "La Lista Pop" and "Latin Pop Today," as well as Apple Music's "Puro Pop" and "Nueva Ola Pop," amongst other achievements.
Le Couleur Share Frantic "Autobahn"
Featuring icy synths and motorik drums that answers the question 'what if Kraftwerk was fronted by Róisín Murphy,' the track introduces the album's central character Barbara, as she perishes in a car crash following a daring crime fueled escape from her home country. Le Couleur says, "Barbara is the symbol of this relentless quest for intensity and thrill. Always on the hunt for renewed sensations, all that's left for her is to break down taboos in order to feel a tiny bit of excitement."