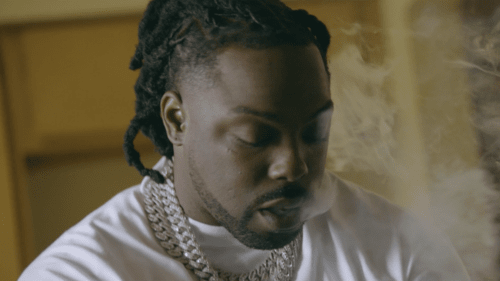 @skopemag news – wednesday – july 12, 2023 @ 5 pm est
https://www.facebook.com/SkopeMag/
https://twitter.com/skopemag
https://www.youtube.com/@skopetv2
https://www.instagram.com/skopemag/
APP – Apple iTunes –
https://itunes.apple.com/app/id1465224822?mt=8
@skopemag APP – Google / Android –
https://play.google.com/store/apps/details?id=hr.apps.n207414718
Support @skopemag –
https://www.paypal.com/donate/?hosted_button_id=3APKAKT8K6ETW
Finnish Goth Metal Demons THE 69 EYES Send Greetings From The Netherworld With A New Single & Video For Their Cover Of THE CRAMPS Classic "ALOHA FROM HELL!"
By now, you've already heard the rumors about a new tribute album to the godless ghouls of Goo Goo Muck, punkabilly fiends The Cramps. Well, my friends, the rumors are true! Alt country icon Shooter Jennings recently shared his twisted version of "Human Fly" while TX neo-psych singer/songwriter Danny Lee Blackwell, a/k/a Night Beats, blasted out a slick rendition of "I Was A Teenage Werewolf" just last month. Now, it's The 69 Eyes' turn with an ultra cool apocalyptic boogie woogie take on "Aloha From Hell."
Craig Owens revisits Isles & Glaciers with piano version of "Cemetery Weather"
Powerhouse vocalist and songwriter Craig Owens will release VOLUME 1, a collection of songs, out August 18th on Velocity Records. On the album, Owens has brought new life to favorites from his vast catalog of work, featuring reimagined takes on Chiodos, Destroy Rebuild Until God Shows, Isles & Glaciers and badXchannels songs, as well as an exclusive unreleased original track.
BIG HIT & HIT-BOY TEAM UP WITH WEST COAST MAINSTAY JAY WORTHY FOR NEW "WATCH OUT FOR THE RIDERS" VIDEO
It's been a month since Big Hit was released from the shackles of his 9-year prison sentence, and he's been on a tear from that moment on. Continuing his triumphant return to rap, today, he connects with Compton's own Jay Worthy for an ode to the lowrider lifestyle on "Watch Out For The Riders."
Vakili Band launches album pre-order with new single, "To the Park"
The fiery five-piece rock band is fronted by Lily Vakili, a savvy street poet who also produced the forthcoming album. Honey exemplifies the collaborative bacchanalia of lead guitarist Ben St. Jack, harmonica player extraordinaire Joel Dorow, and the four-on-the-floor rhythm section of bassist Matt Jovanis and drummer Gordon Kuba.
NOT A TOY REVEAL VIDEO FOR ' SAY SO'// WATCH HERE
Riding high on the back of their viral track Nervous, Denver based genre-bending group NOT A TOY continue to stride towards the release of their upcoming debut album "PRBLMS" with the video for new single " Say So". A buttery R&B/pop cut showcasing gorgeous vocals decorating rolling beats, the track showcases the versatility that has seen NOT A TOY pick up a following. Speaking on the track, the state:
Holly Humberstone Shares New Video for "Room Service"
Holly Humberstone wrote "Room Service" when she was touring around the world last year, traveling from non-descript room to room and missing loved ones, feeling like she was watching their lives on phone screens. "We'll look around to see we've lived another year, I'll fill the calendar with plans for you my dear", sings Holly over a delicate acoustic guitar. Today, the BRIT Award Winning and Ivor Novello nominated artist releases "Room Service" the video, shot in room 627 on a webcam, the same London hotel room that Holly invited 80 fans to hear songs for the first time from her highly anticipated debut album, Paint My Bedroom Black, out October 13 2023.
NEW lyric video from DISTORTED FORCE ("Charge & Slay" out from "Angelic Bloodshed" album)
Distorted Force is a band with a very weird approach to composition. Being in the substance of progressive metal implies long length tracks, unstable structure, and a lot of changes in a song's general atmosphere. In recent years the band moves musically in the heavy/progressive area. They started in Thessaloniki, Greece in 2008.
Carly Rae Jepsen Announces New Album "The Loveliest Time"
Jepsen spent the past ten months between studios and a world tour, reworking a collection of songs that were born in isolation. She enlisted a team of trusted all-star collaborators (John Hill, Patrik Berger, Rostam Batmanglij, Kyle Shearer and more) to distill "The Loveliest Time" into her most introspective and effervescent work to date.
Gabby & The Gondolas Question False Idols On New Single "Pottery God"
"Pottery God" is the second single off of Pollyanna, Gabby & The Gondolas's debut full body of work. The song's chord changes and out of the box time signature mesh really well with the lyrical imagery, making for one of the strongest tracks on the forthcoming Pollyanna (out August 16th). "It's one of my favorite songs on the album, for sure. I don't like to dig too much into what it means, because at times it means different things to me depending on the context. It's definitely not your typical single, and I like that." This song acts as a follow up to the band's first single, "Steamed Rice" which was released on June 7th.
Young Scooter Releases Visual For "Trap It Out" Today
"Trap it Out" follows street anthems, "Come Eat With Us" ft EST Gee, and "Jugg King". On the track, we hear Young Scooter rapping about how through the ups-and-downs he still makes sure to take care of his own. No matter what, they "trap it out." The Joe Yung Spike-directed video shows Young Scooter with the homies in Atlanta, posted at the trap.
Frequently collaborating with the industry's top artists on his tapes, Young Scooter has worked with the likes of Future, Gucci Mane, Waka Flocka Flame, E-40, Young Thug, Yung Bans, Gunna, and more. With major co-signs from industry heavyweights, and a slew of consistent releases on the horizon, Young Scooter is returning to his position among rap's upper echelon.
DJ WHOO KID INTERVIEWS ICE CUBE ON WHOO'S HOUSE PODCAST – WATCH NOW!
hunter & wolfe Share "When I Wake Up" Single + Lyric Video via EARMILK | 'I deserve this.' LP Out 8/4
hunter & wolfe, the Brooklyn-based indie-rock duo made up of Michael Maffei and Sundeep Kapur — are releasing a brand new LP entitled I deserve this. on August 4. Sonically, the first glimpses of hunter & wolfe's new LP — including previous releases "Last Time" and "Famous Friends" — are solid with influences from the likes of Elliot Smith and St. Vincent among other indie-rockers.
OUT NOW: Afrobeats sensation Oxlade recruits Dave for infectious "Intoxycated" single
The title of the track blends the typical spelling of "intoxicated" with "Oxy," one of Oxlade's nicknames. Oxlade adopts a more rhythmic, melodic flow to complement Dave's locked-in cadence, exhibiting the artistic chemistry that Oxlade and Dave have. The song is the perfect vibe for a summer night and it's hot on TikTok, garnering over 96K creations before its official release. "Intoxycated" will appear on Oxlade's upcoming debut album Oxlade From Africa due this fall via Epic Records France!
BLACKBRAID Announces Album Release Show in Los Angeles, CA🌙
Nothing Less Booking & Night of the Palemoon presents "An evening celebration of 'Blackbraid II' with support from the Circle of Shadows." Indigenous force Blackbraid will once again perform on Tongva territory bringing the true nature spirit of the lands. The performance will take place on Saturday, August 10, at 1720 in Los Angeles, CA and ticket pre-sales will be begin this Friday, July 14! This will be Blackbraid's final West Coast performance of this year!
Princess Goes Announces Sophomore Album 'Come Of Age' Out 9/15 | Releases Lead Single/Video "Shimmer"
For the most part, Princess Goes has eschewed traditional song structures whenever possible, both lyrically and musically, in favor of a more experimental approach, and the 12 tracks on Come Of Age see the innovative band entering their next era with the vim and vigor of one who is poised to take over the world with their signature, synthpop sound. Full track listing can be found below, and more music and information is coming soon.
Jeff Plankenhorn to Release 'Lost at Sea' on Sept 29th
Don't miss Lauren Monroe and Rick Allen, live at City Winery Boston
Monroe and Allen are the founders of Raven Drum Foundation (RDF), which serves, educates, and empowers trauma survivors and communities in crisis, with a focus on Veterans and First Responders. By integrating advocacy, storytelling, music and arts programs and events, the organization brings the tools and experiences of complementary and alternative medicine (CAM) to support and inspire mental health, resiliency, and unity. For the past several years, RDF has hosted the 12 Drummers Drumming online auction, featuring items and experiences donated by legendary musicians, including Taylor Swift, Stewart Copeland, Ringo Starr, Matt Sorum, Zac Hanson, and Todd Sucherman (of Styx). They recently launched a partnership with Chateau Diana Winery, putting out a special line of wines inspired by Monroe's songs and featuring artwork by the couple.
Rare Americans Release Third and Final Act of 'Searching for Strawberries: The Story of Jongo Bongo'
Today, alternative rock band and expert storytellers Rare Americans have released the third and final act of their most innovative and ambitious project to date, Searching For Strawberries: The Story Of Jongo Bongo. Combining to create their new full-length album, Searching For Strawberries tells the true story of Rare Americans' very own multi-instrumentalist "Jongo" (real name Jan Cajka) and his transformation from corporate pawn to rock star.
Electronic Music Artist BT New Studio Album 'The Secret Language of Trees' Out Now on Monstercat Silk
BT's latest body of work represents past and present experiments with pushing the boundaries of electronic composition with classical musical structural underpinnings against more academic rhythmic precepts. The collision of simple harmonic structure with complex rhythmic structures, inspired by Steve Reich, Alva Noto, Ian Xenakis, and John Cage, has captivated BT since he discovered this sound on his fifth studio album This Binary Universe (2006), which was called "The most important electronic work of the new millennium" by Keyboard Magazine.
(VIDEO LINK) | Multi-Platinum Award-Winning Singer-Songwriter SMOKIE NORFUL Releases Visuals To His Latest #1 Gospel Billboard Chart-topping Single, "I STILL HAVE YOU"
"I STILL HAVE YOU" was written and produced by Smokie Norful, Tre Noful and SNW. "My sons wanted to work on a song with me and they said, we need to get in the studio and record this beautiful song now. Before you knew you it, we were in the lab and "I Still Have You" was created," mentions Smokie. The music video was directed by Tony Pettiford and just made its global on BET GOSPEL, BET.com and other BET Network properties.